Top 6 Technical Writing Courses in Faridabad
In this era of exponentially growing technology, people coming from older generations may wonder how millennial or small kids are techno-geeks or know so much about the growing technology. Well obviously, the credit would go to the Internet but specifically, the credit must go to "Technical Writers" who know to lay down the content so lucidly that even a person having a basic English background is able to understand the technical grounds of the content. Let's understand the scope of technical writing courses in Faridabad through this article.

Well, it was one of such examples cited regarding technical writing, however, technical writing doesn't mean any writing about technology but any writing which gives clear direction or instructions of "how", "what" of an aspect in fields of science, space, environment, IT, finance, etc is called technical writing.
The role of technical writing is to simplify a highly complex process into a clear understanding. Well technically, the era of World War II marked the starting of "technical writing" and interestingly it started since the times of Aristotle when his philosophies were being drafted on paper.
Some of the forms of technical writings are:-
Memos
White Papers & Case Studies
Proposals
Balanced Scorecards
Product Descriptions
Guides & User Manuals
Technical writing as a career option is chosen widely as it has got its future scope increasing day by day given this world of content sharing and reading is widely becoming popular. The field has no age bar and working conditions to appear in office and work. Nowadays, even pregnant ladies can think of continuing in this field and staying in touch with their working routines.
Needless to say, this career option would require good communication skills but core knowledge of the respective technical field is exceptionally required as it is very obvious to say that unless there is a proper understanding of the technical grounds, one cannot deliver the meaning of the content in a simplified way to his readers.
Career Prospects in technical writing in India:-
With the advancement in technology, the race for communicating for respective products has increased than ever before, and hence scope for a fine technical writer is too there to fulfill the purpose. Below are the prospective areas where having a veteran technical writer has become a mandate for the tech industry:-
Artificial Intelligence
Machine Learning
Advertising
Consulting
Academia
Telecommunication
Security
Publishing
Similarities between Technical writing and other types of writing
Writing Process- Brainstorming, analyzing, research, editing are some processes that are required in any kind of writing.
Strong Language Control – Correct Grammar, Punctuation, note excess usage of jargon, etc should be kept in mind.
Time/Effort – To write any sort of content requires an ample amount of time to provide the required and effective result.
Recommended Read: Content Writing Courses in Faridabad
Difference between content writing & Technical writing?
Content writing is more generic in its nature ex. Blog, Post, Press Release, etc however technical writing is more dedicated to giving information upon a product or a service. It helps connect users with the product or the service. It is a utility part of information and more associated with a business perspective whereas content writing is simply an exchange of information with or without the business aspect of it.
Technical writing means publishing articles in journals (book for reference – "Craft of Scientific Writing" by Micheal Alley & Springer publication – The book methodically explains what is scientific writing. The book is very easy and lucid to understand. It doesn't use much jargon).
How does a journal get published?.
When a scientist or researcher comes up with some new discovery or new fact which was yet undiscovered or unknown then that piece of fact is forwarded to some independent reviewers in the same field in a form of an article.
The article then is reviewed and if found appropriate gets published in the form of a Journal. Journals can be published in various fields like Mathematics, Material Science, Physics, Welding, etc.
Industries that can be served after completion of the course:-
PR industry
IT industry
Digital Marketing Agency
Automation Industry
etc
Modules included in Technical writing course:-
Technical Writing Introduction
Documentation of Technical writing
Technical Writing Procedure
Grammar & Editing part of technical writing
Techniques included in technical writing
The formula of creating Technical Document Template
Formats of technical document
Government laws/Enactments
Having set a basic understanding of technical writing courses in Faridabad for you all, let me educate you all of the top 5 technical writing courses in Faridabad, in fact for anyone sitting in any corner of the world:-
1. IIM Skills
The institute based in Delhi provides a fine and clear understanding of technical writing under a course named "Master Technical Writing Course". Below are the 13 components covered within the course:-
Introduction
How to Write
Creating your content
Technical Reports
White Papers/Journals
DDLC & Versioning
Conversational Writing
Reviewing & Publishing
API documentation using XML
Datasheets, User Manuals, and Application Notes
Effective Writing
Medical Writing
Case Study
The course comprises 5 weeks of live Online technical writing course, 20 hours of lectures, 60+ hours of practical assignments, Software tools, Internship opportunities, Dedicated placement cell, Portfolio development for Job/freelance, Publishing your first White Paper, Publishing a scholarly article or book chapter, Publishing your first technical blog with Times of India blog.
Also, the course material is in absolute alignment with MNCs like Google. The top MNC recruiters are Microsoft, Oracle, Amazon, Adobe, CISCO, etc.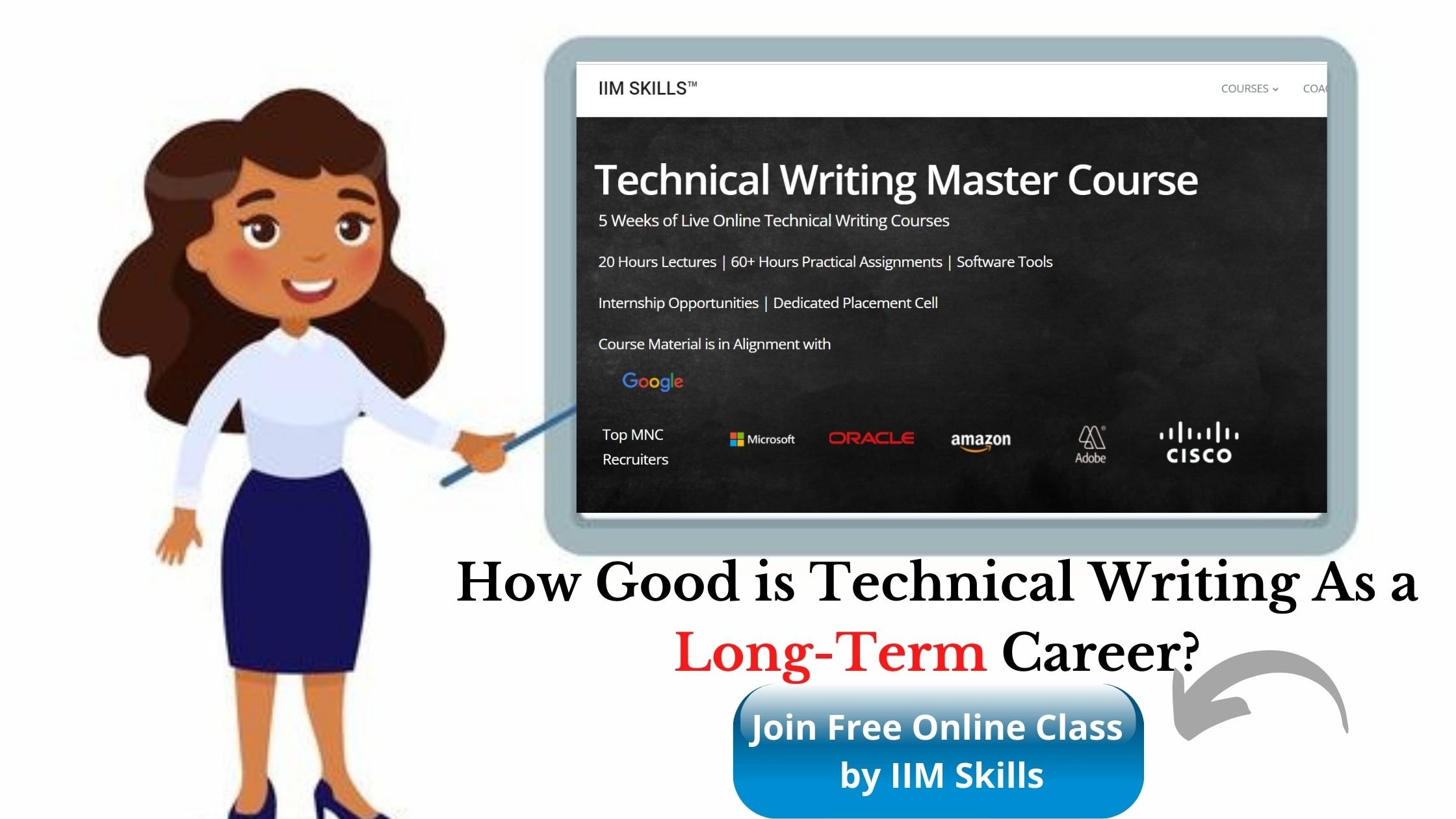 Software tools one can get expertise on are the following:-
MS Visio – This tool, part of the Microsoft family gives excellent options for flowcharts, diagrams, floor plans & more.
MS Project – It is a project management tool belonging to the Microsoft family. It allows you to initiate, plan, execute & monitor all your projects.
Git – The tool is often used by computer programmers.
Scribus – It is a publishing tool. It provides excellent & customizable layout design templates.
Canva – This tool serves multiple purposes for various professions, be it designing an Emailer or a social media post.
Course fee – The course amounts to INR 14,900+ 18% GST.
Extra Edge Career benefits –
The course is affiliated with the Moscow Institute of Physics & Technology (MIPT).
Also, the course is led by one of the professors of MIPT.
Mobile:  9911839503
Other courses by IIM SKills
2. Udemy
One of the yet other technical writing courses in Faridabad is through this online platform that offers multiple courses on technical writing which includes a fundamental scale to advanced level learning. The basic course price starts from INR 490.
This platform categorizes the course into 3 types:-
Most popular
New
Beginner Favorites
The course is also categorized on the basis of learning scale:-
Beginner
Intermediate
Expert
Technical writing courses in Faridabad under Udemy also includes –
XML
JSON
Writing
LaTex
Technical Support
Business Writing
API
Process Mapping
Information Architecture
Writing Editing
Business Analysis
Usability Testing
Freelance Writing
Rest API
Swagger Tools
Open API Specification
Research Paper Writing
Extra Edge Career Benefits –
Multiple coach specializations provided
Course tutorials are provided in multiple languages
The course is divided into multiple small chunk videos which makes it easier for the learner to grasp concepts lucidly.
Course fee – This course ranges from INR 455 – to INR 12,800.
All courses have a 30-day money-back guarantee.
Names of some courses are listed below:-
Business Writing
Technical Writing
Technical Writing: Master your Writing Career
Professional Technical Writing: Advance your Writing Skills
Recommended Read: Digital Marketing Courses in Faridabad
3. Google Developers
Technical Writing Courses in Faridabad have also got their back by Google Developers through an online platform – Google has come up with yet another opportunity to offer jobs in "Google". Yes, that's right! The Technical Writing courses in Faridabad offered by Google gives a golden opportunity to people belonging to different backgrounds and simply learning the course offered by it can take you to your dream job.
Courses
Technical Writing One – this covers the basics of technical writing
Technical Writing Two – this covers the intermediate level of technical writing
After completing the technical writing one, you will know the following about technical writing skills:-
Using Terminology like abbreviations & acronyms
Recognize ambiguity in pronouns
Conversion of Active into Passive Voice & vice-versa
How Active Voice is superior to passive voice
Development of strategies to make sentences clearer and engaging
Developing at least four strategies to shorten sentences
Difference between bulleted lists & numbered lists
Creating helpful lists
Creating effective lead sentences for paragraphs
Focussing each paragraph on a single topic
Stating key points at the start of each document
4. Coursera
This online learning platform is a plethora provided by the Moscow Institute of Physics & Technology and again it opens up scope for technical writing courses in Faridabad too by providing an online platform. The Coursera consists of approx.19 hours lectures, start the course anytime, and learn at your own pace, the course is conducted in the English language with subtitles in multiple languages, and shareable certificates.
The course comprises the following syllabus for technical writing:-
Characteristics of technical writing
Measures of excellence in technical documents
The content approach
Acquiring the three types of knowledge
Understanding Audience & Purpose
Collaborative Writing
Writing for Multiple Audiences
Technical definition
Extensions
Mechanism Description
Mechanism in Operation
Planning Stage
Report Structure
Academic vs. Workplace Research
Conducting Secondary Research
Primary Research
Focus on Process
Laboratory Report
Feasibility, recommendation, and evaluation reports
Instructions
Checklist for the technical report
Style of writing
Capstone Project
Coursera also provides financial aid to learners who find it hard to afford to pay for the course. Below is the link to know more to access the benefit:-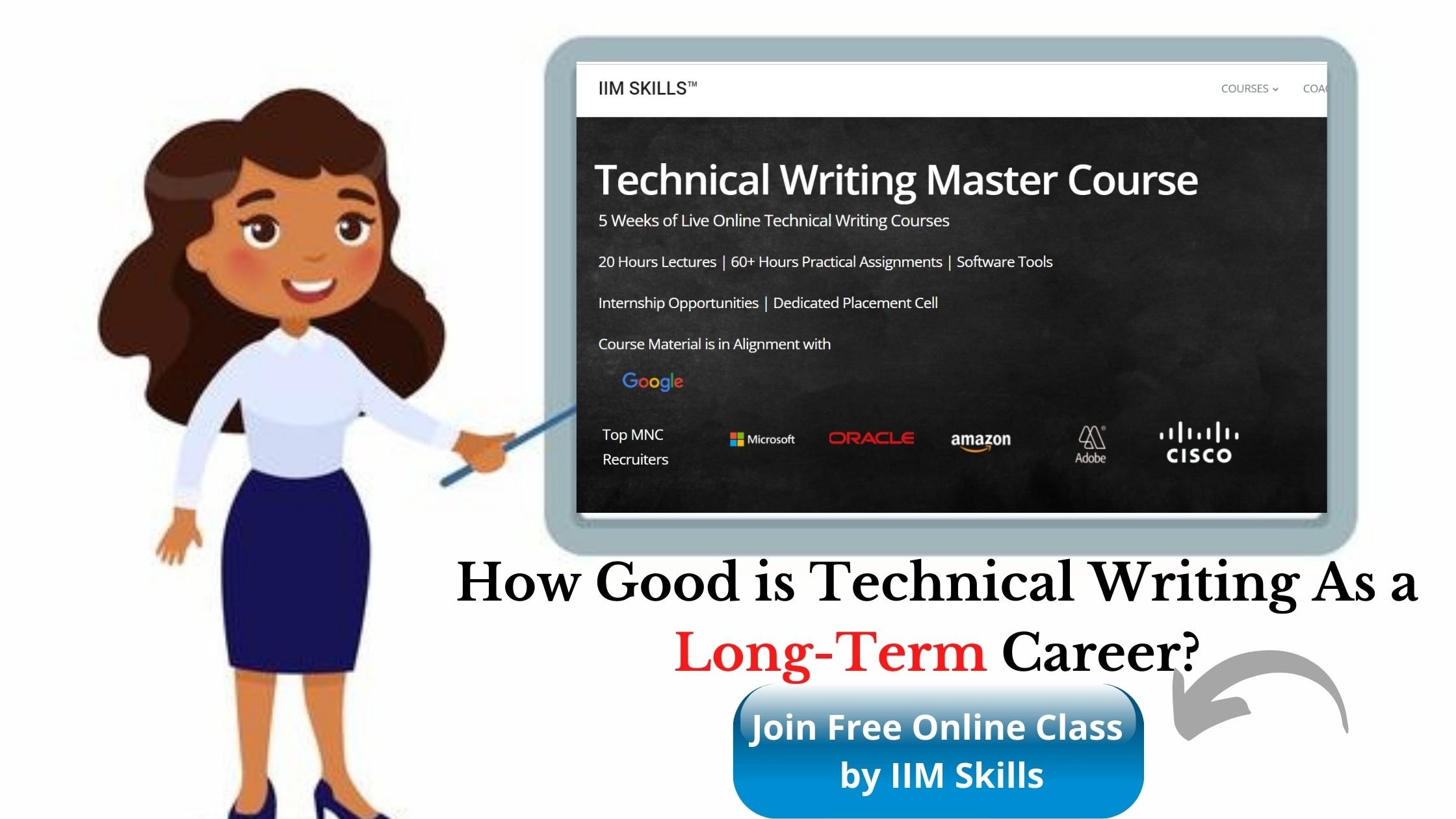 Salient features of the course:-
This course plus full specialization
Easy to Share Certificates
Self-paced learning
Course Videos & Readings
Quizzes for practice
Graded Assignments with course mates Feedback
Graded Quizzes with quick Feedback
Graded Programming Assignments
Course fee – Depending on the time taken by the learner, the course fee varies.
1 month (20+ hours/week) – INR 3,686
3 months (8 hours/week) – INR 7,742
6 months (4 hours/week) – INR 11,060
Recommended Read: Technical Writing Courses in Gurgaon
5. Pure Training 
The institute has a good setup for online training too for technical writing. The course is named "Technical Documentation". The course curriculum is suitable for both new and senior writers. The course provides international accreditation too which gives a candidate an extra edge during the interview.
Salient features of the course:-
Project Environment
Document template designing
Documentation process
Documentation tools
Candidates who are graduates or engineers, with any IT experience, medical transcriptionists, call center executives, software engineers, lecturers, teachers & professors, and subject matter experts are all eligible to join the course. The institute can be a perfect choice for people searching for technical writing courses in Faridabad too.
Call– 0120-4621010 / 981-068-9892
6. Henry Harvin
Henry Harvin is among other great institutes for technical writing courses in Faridabad and has been ranked amongst the top 5 institutes for technical writing in India by India Today in 2021. Trainers at Henry Harvin are industry experts with more than 15+ years of experience. The trainers have delivered 350+ lectures in the niche and are now empaneled as experts with the institute.
The course includes the following sections of learning:-
Training – It includes 32 hours of live online interactive classroom sessions.
Projects – The course includes compulsory projects to be finished on Technical writing software tools and more.
Certification – The institute provides certification for Certified Technical Writing Course from Henry Harvin & Govt of India.
Placement – The institute exceptionally guarantees a 100% placement guarantee for 1-year post-course successful completion.
E-learning Access of tools, techniques, video content, etc.
Bootcamps – Regular & periodic boot camps organized for 12 months
Hackathons – Free access Henry Harvin Hackathons & Competitions
Gold membership – This one-year membership includes weekly 10+ job opportunities, experience industry projects during training, guaranteed internship, etc.
Extra Edge Career Benefits
Job Opportunities Abroad
Perfection in writing thesis, Research papers & Technical writing
Exceptionally high paying jobs
Course fee – The course amounts to INR 13500.
Mobile No. – +91-9891953953
FAQs
1. How does technical writing courses in Faridabad give an extra edge to millennials in their career?
Technical writing has become an add-on career option for candidates who have acquired sheer knowledge in technical aspects of any study. Good command of the latter and enough interest in writing can do good in building a sound career.
2. How can one explore if he/she is interested in a career in technical writing?
Online Platforms which provide free courses on technical writing give you an opportunity to figure out your interest in the course. Also, a free course is no harm in exploring the interest which can give you an extra income.
3. Does technical writing give scope for work from home?
It provides a great opportunity to people who are good in writing & technical proficiency, especially to a class of society who cannot manage to work from the office, for example – Pregnant women, Students, People looking for part-time jobs, etc.
4. How long does it take to become a certified technical writer?
It takes a minimum of 6 months to grab expertise in technical writing.
5. What is the basic qualification to pursue technical writing courses in Faridabad?
Interest and sound knowledge of English & Communication skills, thorough knowledge of respective subject detail & thinking & reasoning skill, basic computer knowledge.
Conclusion
Having done technical writing courses in Faridabad, you can also open doors for opportunities in yet another related field called content writing which requires very closely related skills to start a career in. To know more about this yet another field, please click on the link below, I am sure you would find all the relevant information required.
I hope the article has justified the right information needed regarding technical writing. This will help you to come out of a web of doubts that any beginner in the field would ever have as it is needless to say that before we invest our hard-earned money into any course, it becomes necessary to have clarity of thought in terms of scope of learning a particular course, credibility of the institute involved, variation in course fee from one institute to another.
Not just that but accreditation of course is something any organization hiring you would give preference to as you would find a number of institutes that would provide you merely a certificate of completion and that would give no extra edge benefits to you. Therefore, I have tried to mention all the possible options so that decision-making becomes easier for you.