Top 6 Technical Writing Courses in Delhi With Placements
 Delhi is known for the fastest growing and emerging opportunities for tech industries. And with the rise and advancement in technology, the demand for technical writers in Delhi is also increasing day by day.
Technical writers help companies to spread complex information to the users by converting it into simple language. In order to develop the skills or knowledge that is required, technical writing courses are the best option for it. Here, we will discuss the best technical writing courses in Delhi.
Why Technical Writing Courses?
Technical writing includes writing about technology. It is not only limited to sharing information about the product or services but also its structure, designs, and procedures, developing websites, articles, white papers, or journals.
The scope of technical writing is growing because of advancements and innovations in technologies. And Delhi, being the center for many tech industries, invites applicants for technical writing. It has become important to find the best technical writing courses in Delhi.
The technical writing courses can be studied in two ways – either diploma program courses or certification courses. The duration varies from 3 months to 2 years. The main benefit is that no specific degree is required to learn technical writing.
The various types of technical writings are –
User manuals
Scientific papers
Research papers
Technical guides
Technical reviews and reports
Press releases
Case study
Websites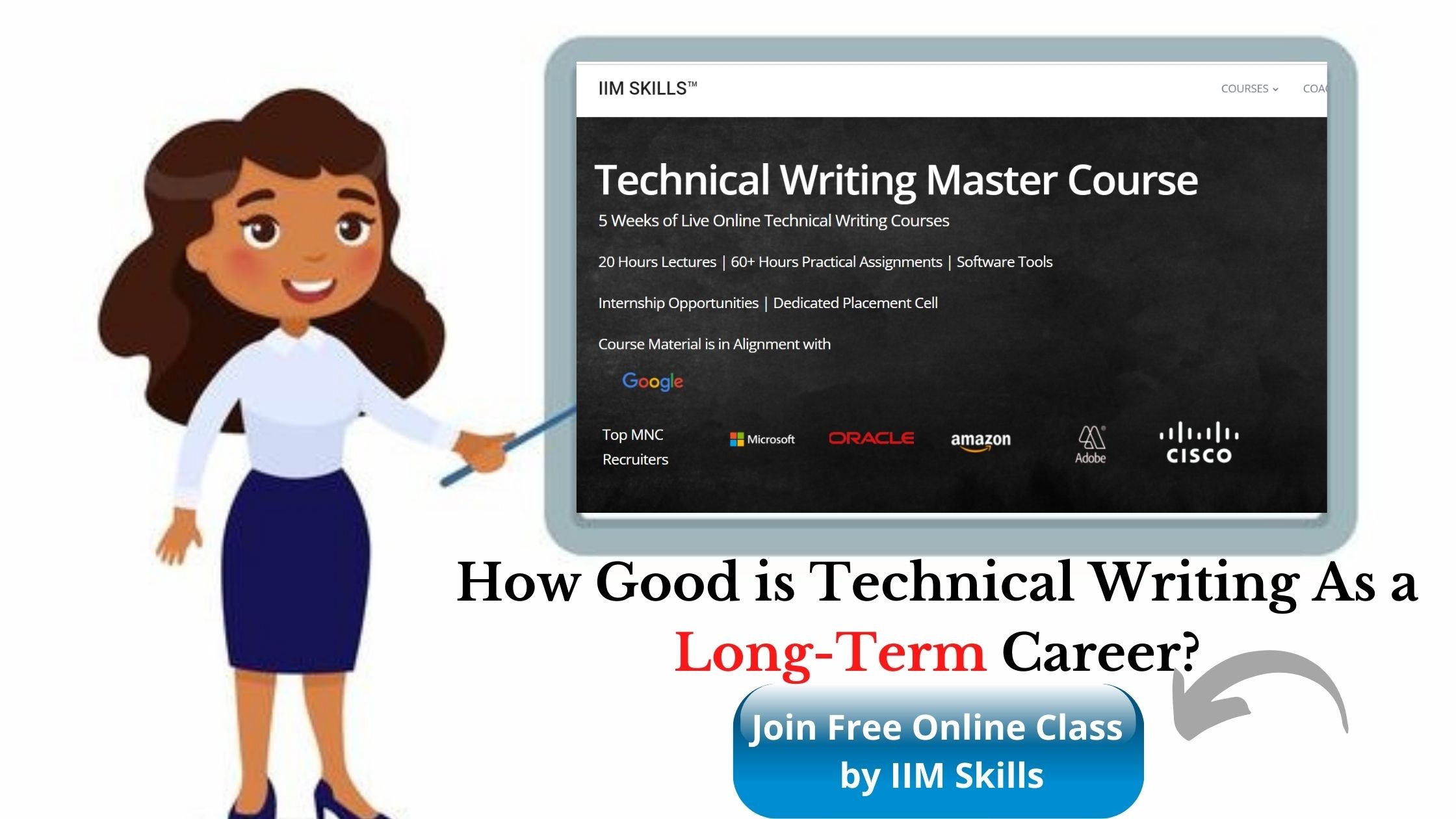 The skills required as a technical writer are –
Technical skills
Communication
Research and development
Presentation skills
Content development
Data management
Tasks performed by the technical writers are –
Researching technical information according to the company needs or products
Planning for development of the technical information
Editing the technical information
Reviewing and publishing it
Collecting the response from the audience
Maintaining the records of all the research
Understanding complex information and changing it into the simple language
Tracking down the record of research carried or published
Check out other popular courses in Delhi:
To become a technical writer, you can apply for the following job profiles:
Technical writer
Technical content editor
Training teacher
Freelancing/blogger
Content developer
Information designers
Content writer
Manual writer
Top 6 Technical Writing Courses in Delhi
The highlights of the best technical writing courses in Delhi are about the course, training facilities, curriculum of the course, benefits provided, and contact information.
1.     IIM Skills –
IIM Skills is a well-known institute for technical writing courses in Delhi. The course will help you in developing the skills and knowledge required in technical writing. There will be assignments, case studies, training, and your assignments will be evaluated by technical experts and professionals.
There will be 5 weeks of live online classroom training and 60+ hours of practical assignments. You will be having lifetime access to the materials as well as lifetime consulting support.
About the course and benefits –
There will be 26+ hours of live online training and 60+ hours of practical assignments
You will be having access to the presentations, tools, videos related to the topic studied in the class and 1 month guaranteed internship
You will receive master certification from the IIM Skills
Lifetime access for the content in the learning management system
Assignments will be given and reviewed by experts
Tools covered are MS Visio, MS Project, Git, Scribus, Canva, XML, DITA, API Documentation
The course will help you in developing technical content, skills, and formatting according to the demand.
You will be learning research and writing of technical reports, creating white papers, reviewing and publishing
The topics covered in the technical writing course –
Introduction to technical writing
How to write
Creating your technical content
Technical reports, research, lab reports, design reports, progress reports
White papers/journals/articles
DDLC/versioning
Conversational writing (academic discipline, writing rules, and format, grammar)
Reviewing and publishing
Datasheets and user manuals
Effective writing
Medical writing
Case studies
Why IIM Skills?
The training programs are led by experts
Assignments, case studies, technical information, practical training will be provided under professionals
You will receive a Master certificate from IIM Skills
You will receive guidance in publishing
first technical blog
white papers
scholarly article
book chapters
journals
Guide you for Portfolio development for job or freelance
Dedicated placement cell that will help in finding jobs
Their brand partners are BMW, IBM, Dell, Amazon, KPMG, HTC global services, Genpact, Barclaycard.
Other Courses offered by IIM Skills:
Contact details –
Email: info@iimskills.com
Phone: + (91) 99 11 839503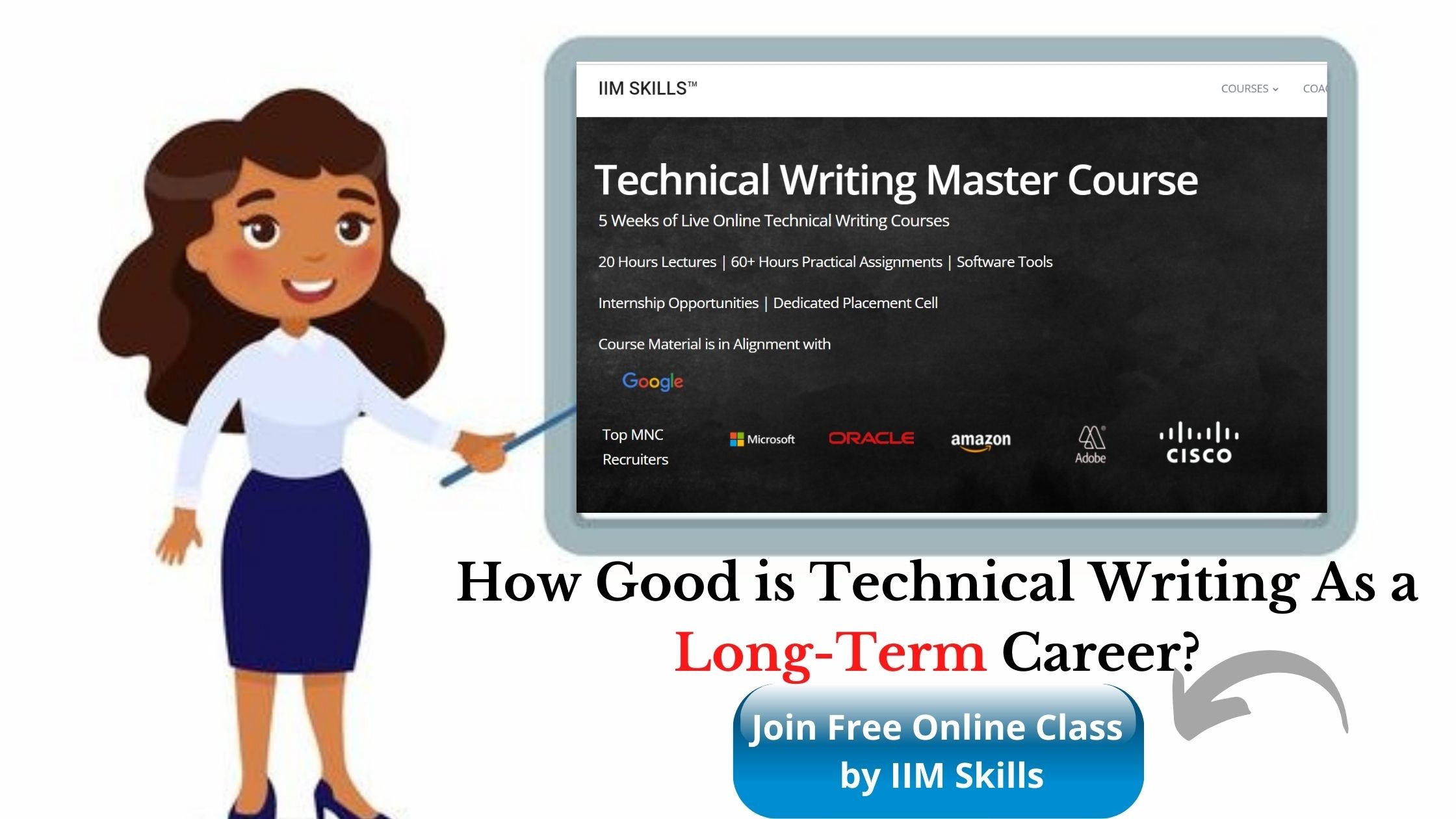 2.     Symbiosis Centre for Distance Learning –
It is a post-graduate diploma program in technical writing in business management. This program is AICTE approved and the duration of this course is 2 years. This course not only focuses on writing but will also teach you the practical aspect of technical writing.
The eligibility criteria for this program are holding a graduation degree in any subject. Exams will be held every 3rd month of each semester and students book their date and time slots as per their convenience.
About the course and benefits –
SCDL management programs are authorized by the All-India Council for Technical Education
Online classes are generated on a regular You will receive a schedule for it
They provide students traditional as well as E-books for learning
There will be faculty interaction and doubt clearing sessions
Web portal for assignment submission, message boards, e-learning, and computer-based exam
Assignments are evaluated and the score is updated in the performance sheet
The topics covered in the course –
Semester 1
Introduction to technical writing
Information development cycle1
Information development cycle 2
Technical writing style and editing
English grammar
Semester 2
Technical communication software tools
Advanced concepts in technical communication
Technical communication project management
Principles and practices of management
Semester 3
Business communication
Instructional design for business communication
Introduction to creative writing in business communication
Advanced documentation types and processes
Semester 4
Advanced technical writing tools
Research methodology
Project

Contact information –
newadmissions@scdl.net
3.     Coursera –
Coursera is one of the best institutes for technical writing courses in Delhi. This course will help you in developing technical skills, knowledge, and how to convey technical information. It is a 4-5 weeks program where you will learn how to write laboratory reports, research and design reports, feasibility reports, progress, and consulting reports. Course videos, assignments, practice quizzes will also be there and feedback will be provided.
About the course and benefits –
You will study the concepts, design, procedure, and writing in technical form.
The syllabus is divided into 4 modules
The course is 100% online
You will receive the electronic course completion course
Assignment and quizzes will be reviewed
The topics covered under the course –
Introduction
Module 1 –
Technical Writing and characteristics
Measures in Technical Documents
The Content Approach in technical writing
Acquiring the Three Types of Knowledge for technical writing
Understanding Audience
Collaborative Writing
Writing for Multiple Audiences
Module 2 –
Visuals
Technical definition
Extensions
Mechanism Description
Mechanism in Operation
Planning Stage
Report Structure1
Report Structure2
Module 3 –
Academic vs. Workplace Research
Conducting Secondary Research
Primary Research
Focus on Process
Laboratory Report
Feasibility, recommendation, and evaluation reports
Instructions
Checklist for the technical report
Style of writing
Module 4 –
Web of Science – tool for information discovery
Web of Science – data search examples
Derwent Innovation Index – procedure for navigating the patent data
4.    ECT (Education and Career Time)
ECT is one of the famous institutes for technical writing courses in Delhi. It is a government-recognized institute. There will be assignments, live projects, and training programs. Live and interactive sessions will be there. You will receive personalized feedback from the professionals. The ECT offers two types of technical writing courses.
Option 1 – technical writing course
Duration – 3 months
32 hours of classroom, 50 hours of e-learning videos
6 assignments
6 live projects
12 quizzes
1 certification
The syllabus covered under this category –
Module 1 – introduction to technical writing
Module 2 – grammar and style in technical writing
Module 3 – information architecture
Module 4 – learn a markdown language
Module 5 – XML
Module 6 – JavaScript
Module 7 – DITA
Module 8 – document authoring tool
Module 9 – adobe frame maker
Module 10 – API documentation
Module 11 – document strategy
Module 12 – careers in technical writing
Module 13 – open-source projects
Module 14 – useful tools
Option 2 – Technical Writing Course [HTML, CSS, JavaScript]
Duration – 3-6 months
96 hours of classroom, 100 hours of e-learning video
18 assignments
18 live projects
36 quizzes
4 certifications
The syllabus covered under this category are –
Module 15 – 14
Module 15: Web Development Fundamentals
Module 16: Setting Up
Module 17: HTML – Elements & Structure
Module 18: HTML – Tables
Module 19: HTML Forms
Module 20: Semantic HTML
Module 21: CSS
Module 22: JavaScript
Module 23: JavaScript Conditionals
Module 24: JavaScript Functions
Module 25: JavaScript Scope
Module 26: JavaScript Arrays
Module 27: JavaScript Loops
Module 28: JavaScript Objects
Module 29: JavaScript Iterators
Module 30: JavaScript Class
Module 31: JavaScript Modules
Module 32: Errors & Debugging
Module 33: DOM
Module 34: DOM Events
Module 35: Building Interactive Website
Module 36: Async JavaScript and HTTP Requests
Contact details – 91-7827916060
ask@ect.co.in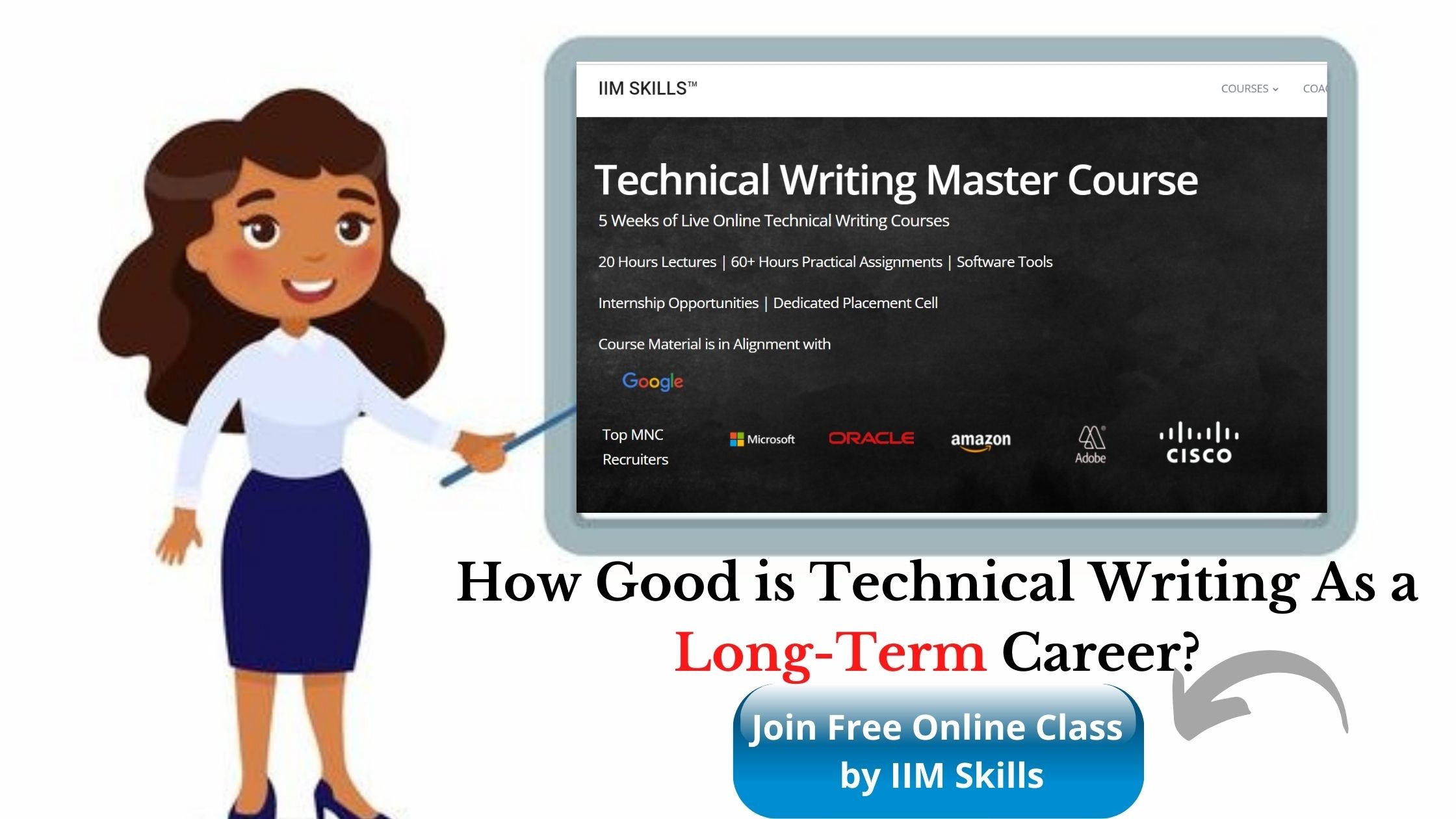 5.     Technokraft –
Technokraft provides training programs and events for technical writing. And they are leading the best technical writing courses in Delhi. These training programs will help you in improving presentation, writing, time management, visualization, designing, and research skills. Assignments and study materials are provided after each class. An evaluation exam is conducted at the end of the course. The certificate is received after qualifying for the evaluation exam.
About course and benefits –
The course equally focuses on understanding the technical concepts as well as writing properly as required
Modules are systematically organized under the guidance of experts
Training will be provided to understand the concept of technical writing
Each student has to prepare a presentation on different topics and it will be evaluated by professionals
Mock interviews are conducted to prepare the students for interviews
Assignments will also be evaluated by professionals
Based on assignments, presentations, and qualifying marks in the evaluation exam, the certificate will be issued.
Tools covered in modules –
Adobe FrameMaker
Adobe RoboHelp
MS Visio
Snagit
Advanced MS Word
HTML
XML
Advanced level –
DITA
Adobe Articulate
Adobe Captivate
Adobe Illustrator
Contact details – +91-9845316974
6. Henry Harvin –
Henry Harvin has been ranked amongst the top technical writing courses in Delhi. There will be training, e-learning access, projects, internship, and placement support. The course will cover the details, design, how to prepare different reports, lab reports, research reports, plan reports, progress reports, counseling reports.
The trainers have 15 years of experience in the field. You will learn to operate the tools like snipping, fire shot, Snagit, adobe FrameMaker, PowerPoint, Word, photoshop. They will also provide 1-year placement support even after the completion of the course.
About the course and benefits –
There will be 32 hours of live training online interactive classroom sessions
Projects, internships, and E-learning access to recording, presentations
Regular boot camps and free access to #askhenry hackathons and competitions
You will be learning to prepare research proposals, types of literature review, write a thesis, writing process, create perfect citations
The tools covered under the course are –
Authoring Tools – MS word, Google Docs
Screen Capture tools – Snipping tool, TechSmith, Snagit, FireShot, Greenshot
Image Editing Tools – Paint, Adobe Photoshop
Spell Check Tools – Grammarly, Languagetool.org
Tools of technical writing – Macromedia RoboHelp, Adobe FrameMaker, Snag IT, MS Visio, Photoshop, DITA Tool, API Documentation, XML
Topics covered under the course are –
Module 1 – Introduction
Technical writing
Business writing
Goals and roles of technical writing
Module 2 – document process
Understanding viewers
Gathering information
Drafting
Module 3 – technical writing process
Planning of documentation
Tool selection
Analysis of tasks
Data architecture
Developing content
Reviewing
Technical formatting
publishing
Module 4 – grammar and editing
English grammar
Punctuation
Proofreading
Module 5 – technical writing software tools
MS Word
Snag IT
Ms Visio
Photoshop
PowerPoint
Module 6 – components of technical document
TOC
LOF
TOC vs INDEX
Plan of documentation
Module 7 – technical writing techniques
Removing variances
Active voice
Bracketing
Punctuation
Module 8 – how to create a technical document template
Ms word template
Template paragraph styles
New template
Module 9 – technical documents
Manuals
Notes
API
SDK (software development kit)
Market requirement document
Module 10 – advanced technical writing tools
There are two complementary modules, one is soft skills and the other is resume writing. Under soft skills, topics are business communication, interview preparation, presentation skills. Under resume writing, the techniques of resume writing will be studied.
Contact details – IND: +91 90 152 66266   | US: +1-4086207686 | info@henryharvin.com
Frequently Asked Questions Related to Technical Writing Courses in Delhi
1. What are the roles and responsibilities of a technical writer?
The role and responsibilities of technical writers are –
They collect technical information and create content for the company's documents
Carries research for technical documents
Publish end results reports
Maintains records and journalize the research papers
Edit all types of technical reports
Create content for product manuals
Meet with a technician for collecting more technical data
2. Which companies/industries hire technical writers?
The companies or industries that hire technical writers are –
Software companies
Automobile or equipment based
Medical industry – Health care
Aviation/Aerospace industry
Engineering
Electronics industry
3. What qualifications/degree is required to become a technical writer?
The technical writing jobs only require a bachelors' degree in any specialization or subject but also the position of a technical writer requires to have some knowledge of engineering, science, research, technologies so that the technical data will be easy to understand. To become a good technical writer, one must have excellent writing skills, research, communication, and technical skills.
4. How much do technical writers earn in India?
In India, the technical writer earns ₹45000 per month as an average salary. The starting salary of a technical writer is ₹30000. It goes on increasing depending upon your progress.
Conclusion –
The scope of technical writing is increasing, that's why the demand for technical writers is expanding in Delhi. To easily gain the knowledge and skills required, the technical writing course is the best option.
Above are the top 6 technical writing courses in Delhi, each course provides benefits and their modules are effectively organized. To choose among the best technical writing courses in Delhi is difficult because, to study technical writing, the knowledge of tech industries, science, and software is as important as having excellent writing skills. So, the technical writing course should not only be based on understanding concepts of technology but also on improving writing skills.
You can differentiate the courses on the basis of –
Benefits provided by the institutions
Division of modules
Tools covered
Curriculum
Training facilities
Fee structure
Any Extra benefits