Top 10 Content Writing Courses In Hyderabad With Placements
As we all know, content writing is an emerging field in today's world. It is a quite progressive field in India too. Many youngsters are trying to build their careers in content writing. Some achieve their dreams with their hard work and excellent skills, while others have to face difficulties and disappointments.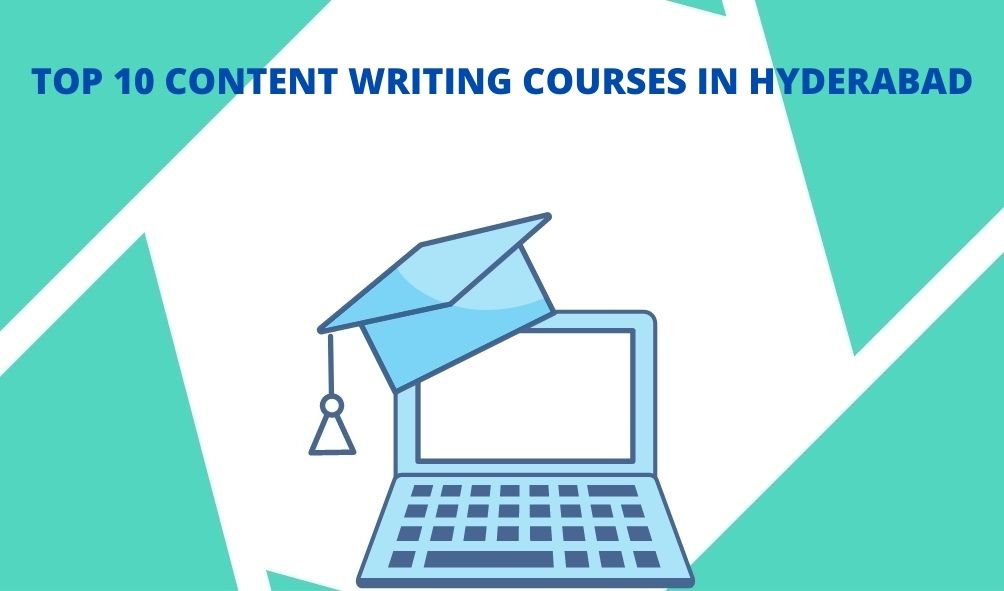 So, if you are hoping for a bright future in content writing, keep in mind you have to avoid some mistakes done by others. On the other hand, you should learn from those who are giving a good hand at it. There are a lot of factors that affect your career as a content writer and among those factors, one of the prominent and significant ones is ' Professional Training '.
Those who are doing good today took professional training from good institutes, and the ones who are tired but are not getting good results are lacking professional training. So, no doubt professional training is important to become a leading content writer. Now, the question arises, which are the good institutes. Don't worry, the answer is awaiting you here.
We are here with the Top 10 Content Writing Courses In Hyderabad to ease your research work. There are some online courses too, so if you are not from Hyderabad, don't skip them. Just have a look on.
Also, read about the Top Content Writing Courses in Chennai
Content Writing is representing your writing in content form. Content that helps people in a way or other. Written content can be informative, educational, technical, entertaining, academic, business-oriented. Content Writing is a vast field where you can represent your content in different formats. Some formats in which content can be represented are:-
Article Writing: Article writing is descriptive writing to discuss/write about a particular issue. Article writing is published in newspapers, magazines, journals, etc. It consists of a Title, Writer's name, Body (introduction, main part, and conclusion). It is written in paragraphs.
Blog Post: As the name suggests, post on the blog. It is somewhat like an article, but the article is factual while the blog is not that factual. On the other hand, you can add your own personal opinion, thoughts in a blog post. Blog posts are uploaded on the blogging website. Individuals can write various blogs on the niche they are interested in. The blog contains headings, body, and take-off. You can add infographics, GIF's or images in a blog post.
Press Release: The press release is a written conversion of any official announcement by a renowned company or authority. It is written in a news format to inform the public about what a company or authority has currently announced. It consists of a headline, dateline, introduction, body, call to action (CTA), and contact details.
Infographics: Visual representation of information or data collection of imagery, charts, and data is called Infographic. Here text is used minimally, images/ graphs are used to depict the information. It is in a concise form. Creative way of representing data. It can be used for fashion, sports, or academic-related content. Infographics consist of to-the-point text, images, designs, and logos.
Check out the Top 10 Content Writing Course in Bhopal
Scriptwriting: Scriptwriting is also known as screenwriting. It is writing scripts for television shows, small dramas, theaters, films, and movies. Scriptwriting consists of the name of the show or drama, characters of the story, and their role (their dialogues), and background details in every scene.
Flashcards: Flashcards are used as study material to summarise important points. They help the students to learn with fun. They are small cards bearing important points on them. It is academic-related and is preferred for students who do not want to read heavy and broad books.
SOP Writing: SOP Writing (Statement Of Purpose) is a statement that introduces yourself, your goals, interests, motivation, and inspiration and summarises your academic field. It includes your graduation details, extra-curricular activities, certification courses you did in past. It is written for the purpose of admission to any particular institute or group of institutes.
Resume Writing: Resume Writing is a record of your professional data used to represent yourself in front of your interviewer. A resume consists of the word 'Resume' at the top, a summary of your past achievements and experiences, activities, educational details, and your qualities.
CV Writing: CV (Curriculum Vitae) is as same as resume just a little bit different. A resume is of one-two page, while a CV can go beyond two pages. CV is a full history of your professional life, while a resume is just a summary.
E-Book: Electronic book. A book that is available on electronic devices such as computers, laptops, and mobile phones. Ebook can have formats like EPUB (Electronic Publication), PDF, AZW (Amazon Word), ODF (open document format).
E-mail marketing: E-mail marketing is sending business-oriented emails to a mass audience to grow your business. You can send advertisements, sales, and offers, business details using email marketing.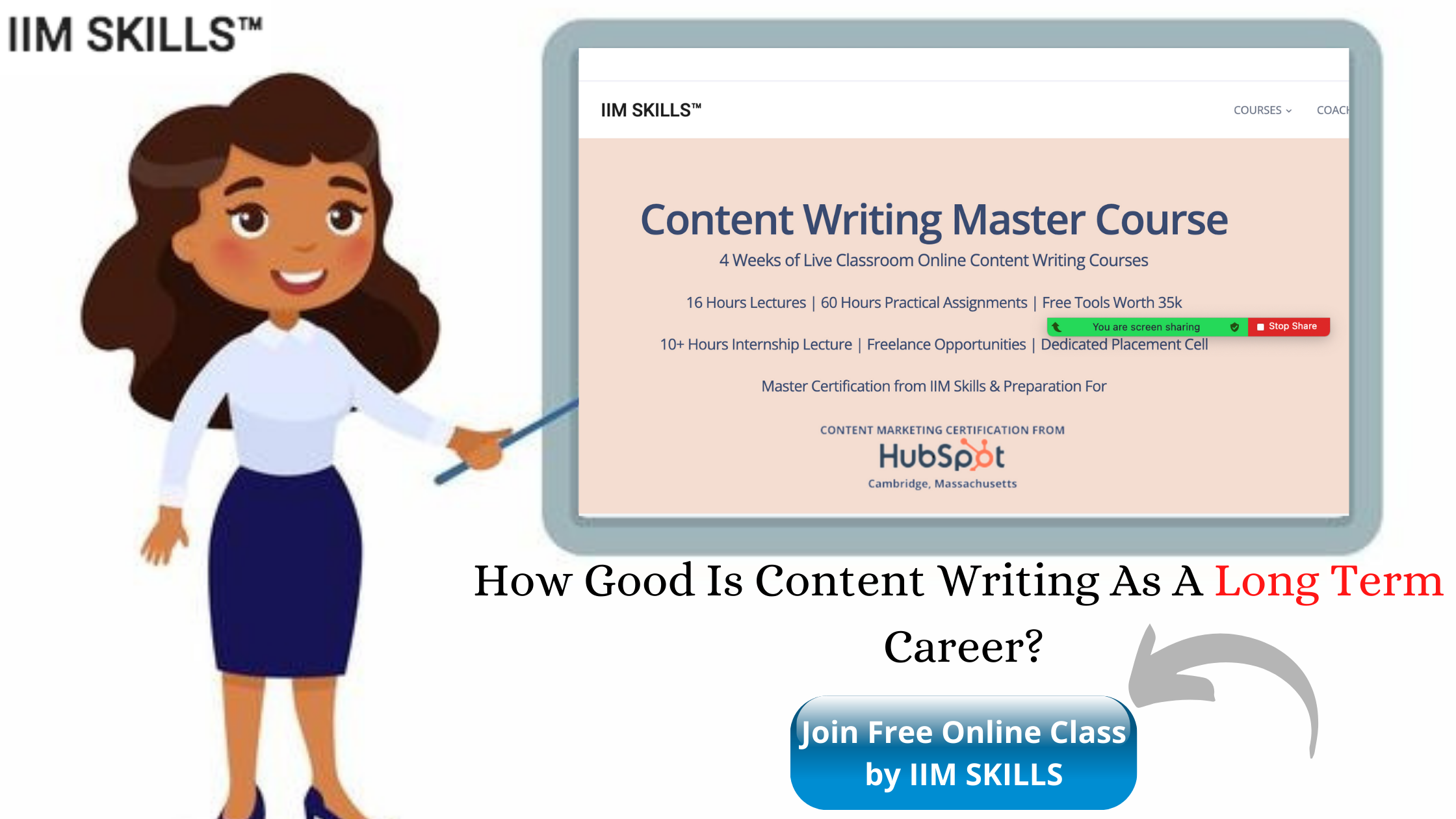 Social Media Posts: Today, social media plays a significant role in the global world. So, using social media, one can show his/her passion for content writing by posting related content. You can display your skill with creativity. Social media requires short content but it should be eye-catching. You can use hashtags to get more likes. So, this is the one that every content writer should try.
Newsletters: The newsletter is an electronic version of a newspaper report that is business-oriented. One can share his/ her content using newsletters to spread their reach or to promote business.
Web Content Writing: Web content writing is writing the required content for a website. Many websites hire content writers for their websites. Such a website wants content that attracts an audience in a short time. One has to be very experienced in content writing to opt for this one.
Case Study: Case study writing is apt for those who have a keen interest in journalism. It requires a lot of research and facts before writing. One needs analyzing quality to become a good case study writer.
Brochure: A brochure is a small booklet used to advertise products and services. It contains information about business products and services. It also contains the business logo and related images. It contains contact details too.
Video Content: Writing content for videos. Video can be entertaining or informative. Generally, video content is written in excel sheets to coordinate the timing of the video.
Creative Writing: Creative writing is writing that is more expressive. It is not normal content; it is something that engages the audience and does not bore them. It can be full of humor, images, GIFs. Poetry, fictions, songs, and memoirs are good examples of creative writing.
Copywriting: Copywriting is writing sales copy for business purposes. It is to increase the reach of business products/services. Many companies and websites hire copywriters to grow their brands.
SEO Content: Search engine optimized content (SEO) means content that is searched by the audience. Content that is in demand. To monetize your content, it is important to write SEO content.
Product Description: Product Description is writing a description of a particular product for the selling purpose. One has to highlight the product's value, its quality, and other necessary details that a customer will ask for. Online shopping portals hire content writers for product descriptions.
Instructional Booklet: Instructional booklet is a kind of guide that one gets when he/she buys a product. We get such instructional booklet with electronic devices such as computers, laptops, mobile phones, washing machines, air conditioners, refrigerators e.t.c. Content writers are hired by companies to write instructional booklets.
Book Review: As a content writer, one can earn by reviewing books. If you are a good reader, you should try this one. Many websites offer a good opportunity to a content writer to write reviews for books and put forward their opinions.
Proofreading: Proofreading is reading or checking your content again before it gets published or uploaded to avoid errors. Proofreaders have to spot mistakes and then correct them. Content writers can work as proofreaders too.
When we talk about content in terms of 'good content', it means the content which is appreciated by the majority of the audience. There are cases when content is really awesome, but not termed as good content because your audience is not able to relate to it. So, some points that make content good or extraordinary content are:-
Let your content be simple in terms of vocabulary so that audience can go easy with it.
Be creative so that your identity doesn't mix up in the market. In short, be unique.
Try to add humor, proverbs, idioms, quotes, or meme material so that audience can relate to it easily.
Focus on your keyword to convey your thoughts better.
Less but not least, try to update your content work from time to time or whenever it seems necessary.
Content writers can be hired full-time/ part-time as a freelancer or SEO executives at companies. Just remember, you have to be patient and consistent to give your best at content writing.
What Is Professional Content Writing Course?
So, before moving ahead, let us discuss what is a professional content writing course. A professional content writing course is the course that provides you with training or teaches how to become a professional content writer.
These courses focus on the topics that one must learn to become a professional content writer. On the internet, we can find a lot of them but the question arises of how to find good content writing courses. So, here are some points of good content writing courses, and the next section includes 'Top ten content writing courses in Hyderabad'. Getting ahead with some points of good content writing courses:-
A good content writing course lectures/ classes or modules contain all the aspects of content writing that are from basic to advance.
A good content writing course gives the opportunity of exposure to practical assignments.
A good content writing course introduces various tools used while creating, researching, or planning content.
A good content writing course helps you to find a good internship or freelance project/work.
Good content writing supports you to improve your content by giving feedbacks.
A good content writing course provides you with a certificate and helps you to build your portfolio.
Read about How to Choose a Course
Top 10 Content Writing Courses In Hyderabad.
IIM Skills is among the top ten content writing courses in Hyderabad, which provides online Content Writing Master Course (CWMC) in content writing. It is also one of the best course providers when it comes to digital marketing courses in Hyderabad. The main features of the online content writing course include:
Four weeks of live online classroom training.
16 hours lectures, 60 hours practical assignments.
Free tools worth 35K
10 plus hours internship lectures, freelance opportunities, dedicated placement cell.
Master certification from IIM skills and Hubspot academy.
lifetime support (consulting and technical).
learn about web development, SEO optimized content, content writing tools, content marketing.
plus point: you will get missed class backup
Price: 14,900 + 18% GST.
Must Read: IIM Skills Content Writing Course Review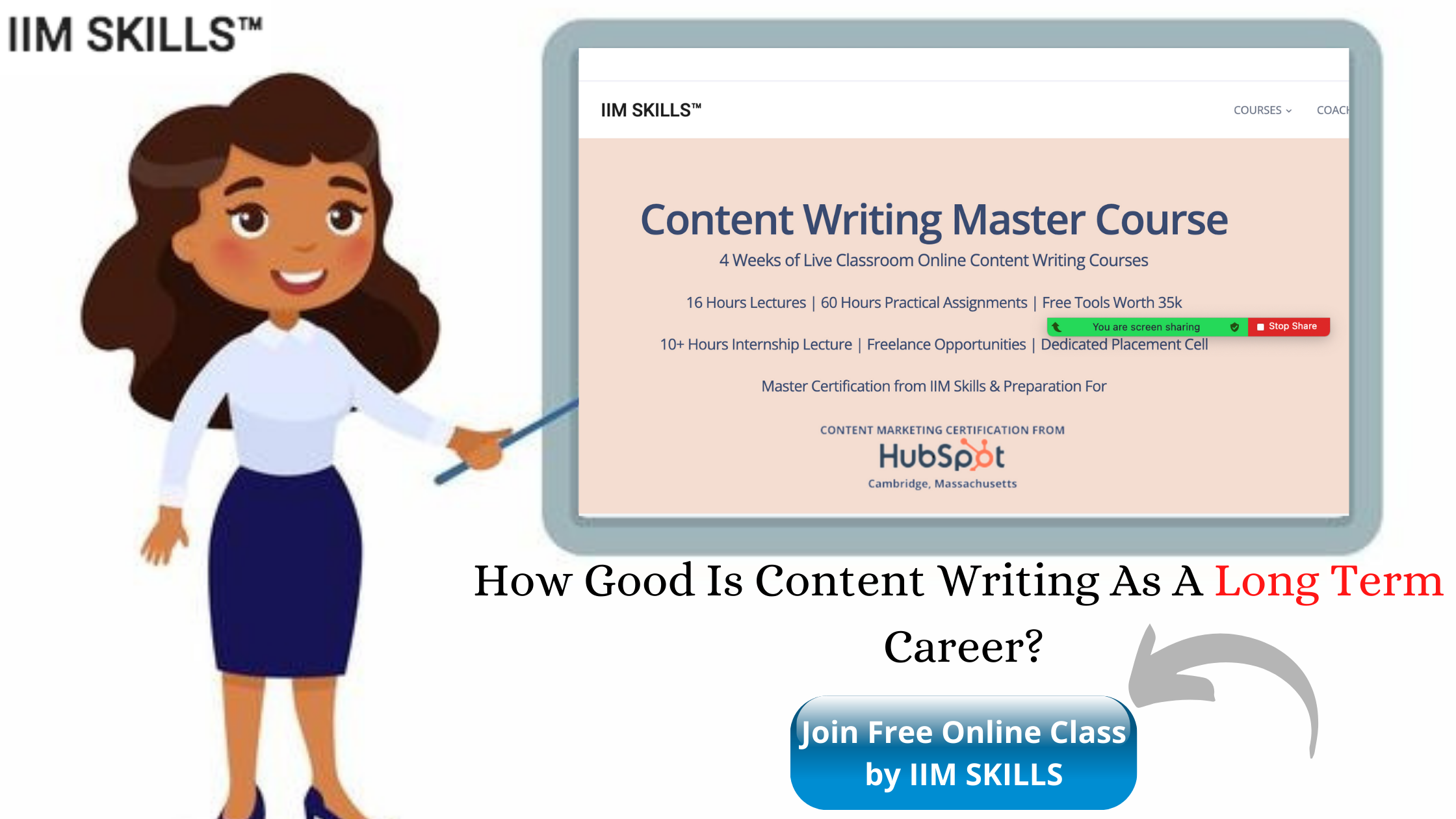 Other Courses:
2. ECT
ECT Is also on the list of the top ten content writing courses in Hyderabad, which provides online content writing courses with an in-built internship opportunity. Key features of the course include:-
Three months course.
32 hours online classroom.
Seven assignments.
Five Live projects.
10 quizzes.
Provide certificate.
100% placement assistance.
Work from home job opportunities.
Lifetime support.
ECT is government recognized institute.
Price: 12,712 + 18% GST = ₹15,000.
3. RISECO ( Ramesh Institute Spoken English And Content Writing)
Ramesh Institute Spoken English and Content Writing (RISECO) is one of the best among the list of top content writing courses in Hyderabad.
It is a learning center in Hyderabad, Telangana, which provides an E-learning program for professionals working. Content writing program for aspiring content writers in Hyderabad. Mr. Sanjay Nannaparaju provides content writing training. He is an E-learning specialist in English, soft skills, and content writing. Reviews are good. You can check more details if interested.
Address: Narayanguda, Hyderabad Telangana 500029.
4. Shreyas Content Studio (SCS), Hyderabad
Shreyas Content Studio (SCS), Hyderabad is on the list of the top ten content writing courses in Hyderabad. It is an advertising agency in Hyderabad, Telangana. Key features of the company are:-
Integrate best practices of SEO parameters.
Train and acquaint trainers with SEO techniques and tactics.
Online marketing strategy
Teach content creation, technical writing, SEO content writing, marketing collateral.
Audience engagement through excellent content optimization.
According to reviews, a professional course is provided. Reviews are quite good, can give it a try if interested.
Address details: Bapuji Nagar, Nacharam, Hyderabad, Telangana 500076.
5.Ace Web Academy
Ace Web Academy also comes in the list of top ten content writing courses in Hyderabad. It is a software training institute in Hyderabad, Telangana, which provides complete guidance and training on how to write a quality article. Key features of the Academy are:-
AWA certification.
Internship certificate.
Can avail a free demo.
Get brief knowledge about web content, general articles, press release, classifieds, social media postings, the strategy of content marketing.
Proper guidance.
One-month course (2 hours per day).
15 days project.
Address details: Basheer bagh landmark, Hyderabad, 500029.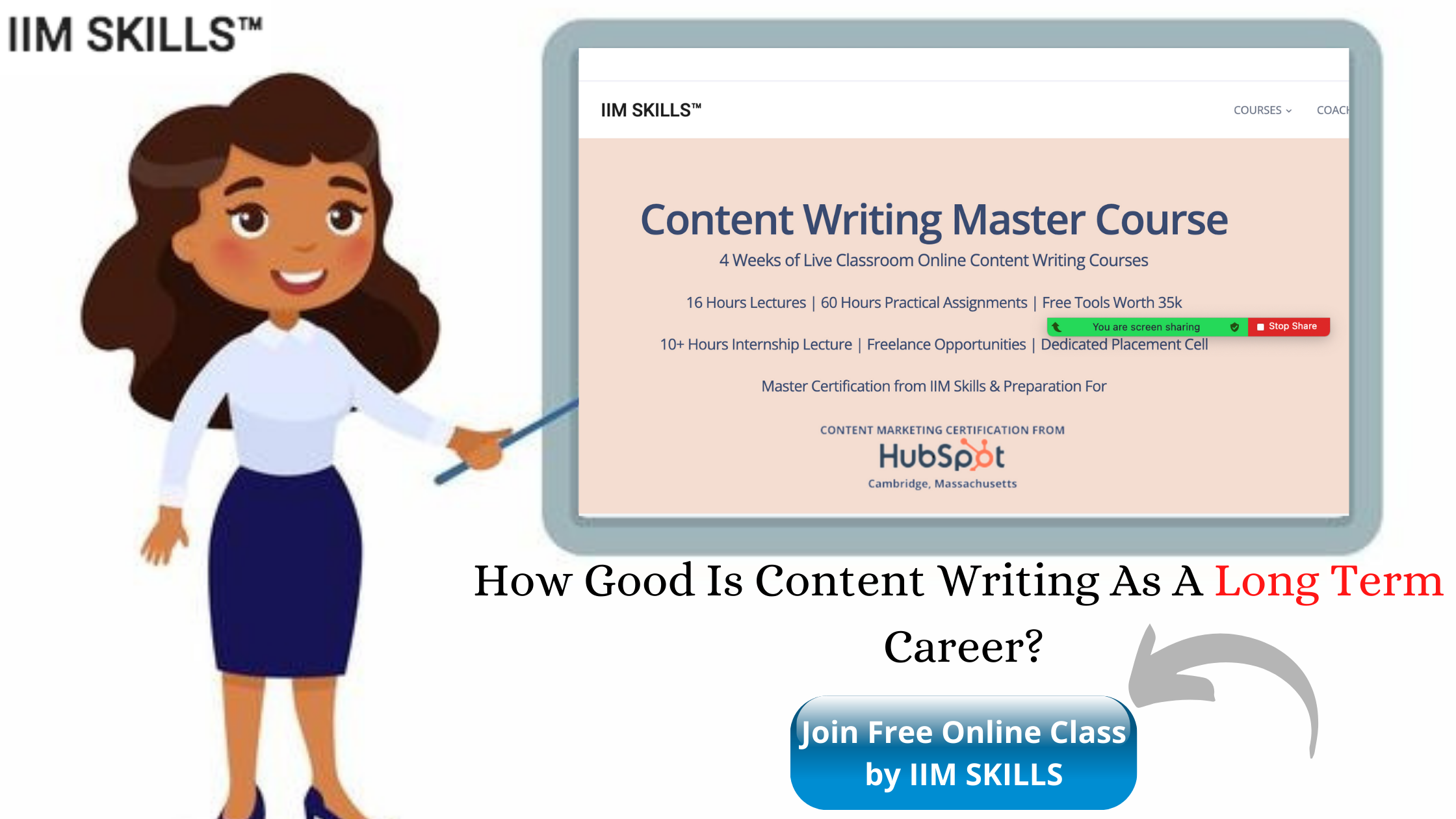 6. Content Writers India (CWI)
Content writers' India (CWI) is India's leading content writing service company, and it comes in the list of top ten content writing courses in Hyderabad. It is an Internet marketing service in Hyderabad, Telangana, a leading content writing firm, operating from Hyderabad. Features of the company are as follow:-
Trains about content writing, content developing, UX writing, blogging, SEO articles writing, business plan writing, and copywriting.
The module contains the concept of magical content writing and sales-oriented content writing.
Address details: Fathe-shah Nagar, Edi Bazaar, Hyderabad, Telangana 500023.
7. Online Idea Lab: Content Writing Courses In Hyderabad
Online idea lab: content writing course is also on the list of the top ten content writing courses in Hyderabad. Key features of the Online idea lab are discussed below:-
Trains about content research, content writing, content promotion.
Content writing course submodule includes digital marketing fundamentals, basic competitor analysis, reading and analyzing content, fundamentals of visual content, common grammatical errors, content writing and ethics, proofreading and editing, content writing tools, writing viral content, freelancing as a content writer.
Content writing foundation course for beginners.
8. Skill Upgrader: Content Writing Courses In Hyderabad
Skill upgrader: content writing courses in Hyderabad is another course that comes under the top ten content writing courses in Hyderabad. Key features are mentioned below:
Provides content writing course by skill upgrader.
Live online classroom training.
Three months guaranteed content writing internship.
Content writing certification.
Helps in building a personal brand.
Lucrative career opportunity.
Potentially high income.
Become a freelance content writer, social media writer, copywriter, news writer, blogger, scriptwriter, technical writer, academic writer.
Learn web hosting, the connection between content marketing and UI/UX, website creation, SEO, keyword research, content marketing using social media, call to action (CTA), email marketing, and a lot more.
9. Adwants Digimac
Adwants Digimac is a content writing course in Hyderabad, Chennai, which comes in the list of top ten content writing courses in Hyderabad. Key features are discussed below:-
It is a short and intensive course (15 hours course).
Assignments are allotted for practice.
Helps in improving grammar and language skills.
Additional tips and tricks are shared.
Course modules include content creation, blog writing, social media writing, website writing, SEO-friendly content, email marketing, technical writing, content strategy, and grammar improvement.
10. Henry Harvin
Henry Harvin is also among the top ten content writing courses in Hyderabad, which provides an online course in content writing. The main features of the courses are:-
36 hours of an online class.
Real-time projects for research writing, technical writing, academic writing, and more of that sort.
Guaranteed internship.
Provide a certificate of CDCW (certified digital content writer).
100% placement guarantee.
Support for one-year post successful completion.
E-learning access.
One year gold membership of henry Harvin writing academy.
Price: 13,500/-
FAQ's
Ques: Will doing content writing part-time be a good option?
Ans: Yes, pursuing content writing as a part-time job is a good option as it will enhance your writing skill. You can earn well, and you will have time for your other degree or job.
Ques: Is it necessary to do a professional course to become a content writer?
Ans: No, not necessary at all. It's your choice after all, but doing a professional content writing course will sum up extraordinary points and you can do far better.
Ques: Can I do content writing as a freelancer in India?
Ans: Yes, you can do content writing as a freelancer in India. It is quite common nowadays, and you can charge a handsome amount for your articles and blogs. You can try it on different freelancing sites such as Fiverr, Upwork, etc.
Conclusion
These are the top ten content writing courses in Hyderabad. You can check out these if interested and can add sparkle to your career as a content writer. Share it with your friends and relatives, and don't forget to share your experience because eagerly waiting for your worthy experiences, and yes you are free to ask any doubt below in the comment section. Thanks for reading.
Have a nice day ahead!!