Top 18 SEO Training in Lucknow With Placements
"The City of Nawabs", known as Lucknow is famous for its Adab, Tehzeeb, and Cuisine. Though there is much to talk about the city, we are here to know how the city is witnessing the changing trends in the IT sector. Today, the IT industry is at a boom and so is the demand for various courses such as SEO, SEM, PPC, Digital Marketing, Content Writing, Google Analytics, etc. In this article, we will share the list of institutes providing SEO training in Lucknow. These courses can be done by any individual, student, professional. It can be used to grab a job or to work as a freelancer, the choice is yours.

Top 18 SEO Training in Lucknow
1. IIM Skills
IIM Skills being a renowned name globally is an online institution providing SEO Courses. IIM Skills is dedicatedly working in the field of providing competitive digital education to its students. Talking particularly about their Advance Search Engine Optimization Course, it is an extensive course comprising 4 weeks of training and 8 weeks of paid internship.
Their live lectures, weekly assignment, and assessment make their course unique and competitive. IIM Skills guarantees placement support to their students on the successful completion of the Course. The institute is recognized by the MSME Government of India.
Their Master Certificate helps you in seizing a good job. Their website provides detailed information about the course and helps you to clear all your doubts.
Other Courses
2. Digital Marketing Academy
In our search for top training institutes for SEO, Digital Marketing Academy is a well-rated one. The institute provides various courses such as SEO, SEM, PPC, Google Ads, Facebook Ads, Affiliate Marketing, Social Media Marketing, Web Design, and Development, etc. The institute imparts a program of 3 months of SEO training with a lifetime student support commitment in Lucknow.
Digital Marketing Academy offers 3 level courses to their students.
A Beginner level course of 1.5 months.
A Professional level course of 3 months.
And lastly an Expert level course of 6 months.
The students looking forward to enrolling in SEO training must-visit Digital Marketing Academy to get further information about the same.
Address: Mahanagar, Lucknow
3. OJD Computer Education:
In the search list, another well-rated and reviewed institute for SEO training in Lucknow is OJD Computer Education. The institute has laid down its mission clearly. Some of its mission is to develop the required skill sets in their students, to cater to industry-specific training programs, to generate human resources for the IT industry, and to provide efficient services at affordable price.
OJD Computer Education provides various government courses as well as nongovernment courses. Some of the government courses include O Level, CCC, etc. Other courses include ADCA, DCA, DFA, OCSE, AWP, OAP, DIT, and many programming languages courses.
Talking about our main topic, SEO, SMO program at OJD Computer Education is for 3 months. The comprehensive syllabus covers the basics of SEO, tips, and tricks for on-page and off-page SEO, Keywords research, strategy and analysis, SEO reporting, Google tools, and Social Media Optimization.
The institute promises your exit as an expert in the field of SEO. The institute seems to be a good option for SEO training in Lucknow providing a competitive edge to students.
Address: Sahara Plaza, near Ford Hospital, Gomtinagar, Lucknow.
Recommended Read: Content Writing Courses in Lucknow
4. Speed Technologies
Listed as an old institute powered by Speed Technologies, this is one of the well-known institutes for SEO training in Lucknow. Training in the institute is provided in order to bridge the gap between the demand and required supply of IT professionals in the market. The course curriculum is covered by providing theoretical as well as practical sessions.
Some popular courses offered by the SEO training in Lucknow are WordPress, Web Designing-Basic Course, Web Designing- Advance Course, Introduction to Mobile Apps Development, SEO basic, and SEO advanced course. The Search Engine Optimization course comprises On-page SEO, Off-Page SEO, SEO tools, SEO reporting, etc.
Address: Rajajipuram, Lucknow
5. Scimox SEO Training
With a 5 star rating, Scimox Product and Services Private Limited Company promise to develop the career and market-oriented skill sets in their students. It empowers you with knowledge-based training and enhances the knowledge of required tools and technologies.
Their client's list includes Castaliaz, Covalense, Nagarro, Portway. As mentioned on their website, Scimox is a Python Training Institute as well as Digital Training Institute. Their Digital Marketing Course covers a comprehensive syllabus of Digital Marketing.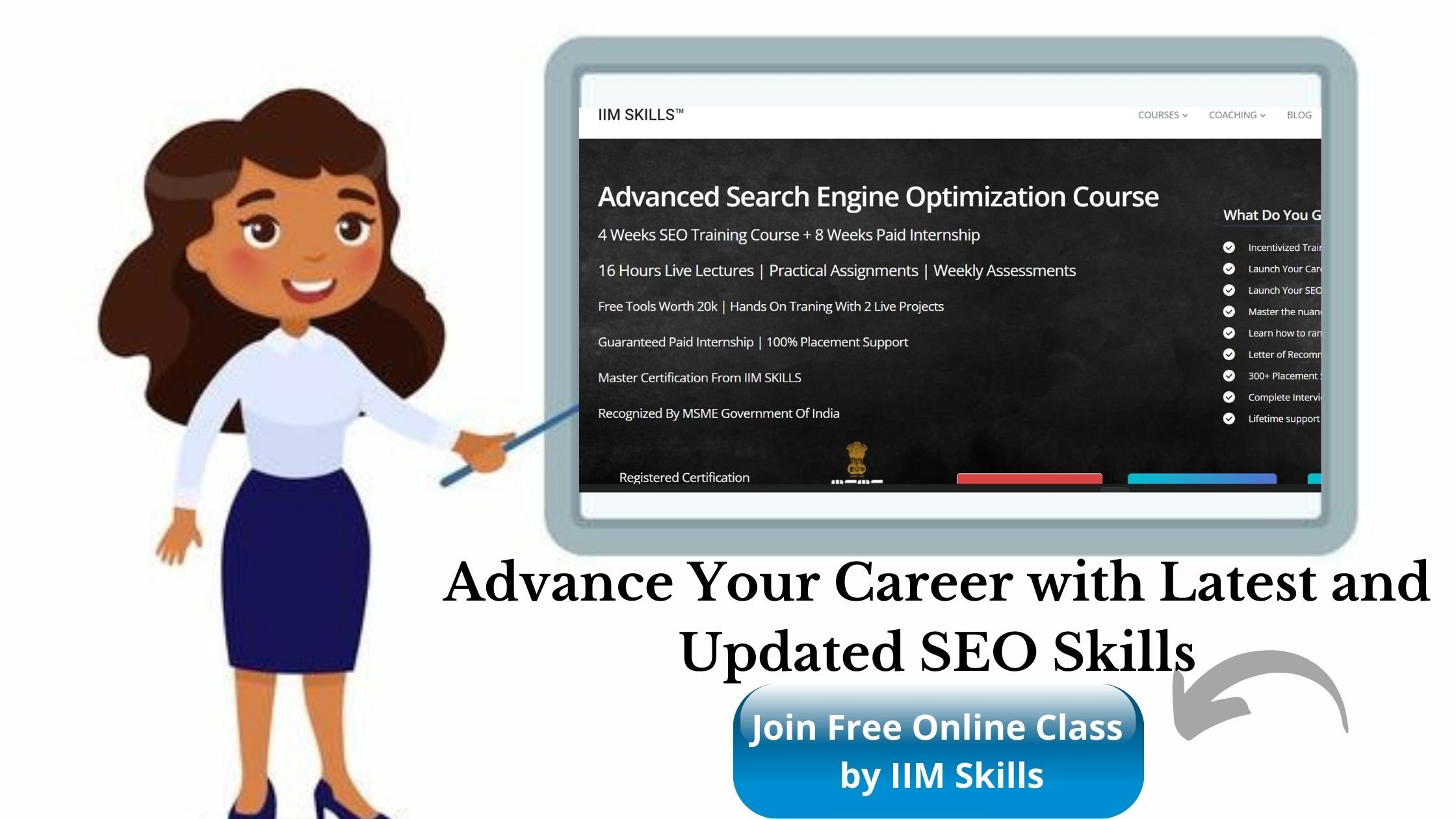 The course content includes SEO, SEM, PPC, Adwords, WordPress, Email Marketing, etc. The contact details about the company are provided below.
Address:  Dhan Nirman Complex, Civil Lines, Lucknow.
6. DigiTech 365:
With 5 star ratings, DigiTech 365 again is a well-known institute of SEO training in Lucknow. The institute guarantees to groom you as an expert Digital marketer. The training goes hand in hand with theoretical as well as practical sessions. If you want to switch careers and enter into the IT field, DigiTech 365 welcomes you.
Their SEO course content at the institute covers On-page SEO such as Meta tags, keyword analysis, competition website analysis, internal link building, website speed optimization, and site map.
Off-Page SEO such as directory submission, social bookmarking, social media, article submission, blog commenting, and review posting. So if you find the institute promising then you can visit for further details.
Address: Near Lekhraj Market, Lucknow.
Recommended Read: Digital Marketing Courses in Lucknow
7. Deep Infotech:
With more than 8 years of experience in the field of Digital marketing and Search engine optimization, Deep Infotech is a well-known institute. The trainers are well experienced and aware of current market trends. The provision of classroom training is available with an option of online training too.
The course curriculum includes basics of SEO, Keywords research, On-page SEO, Off-Page SEO, SEO tools, etc. The time period of the course is two months. Deep Infotech conducts regular weekday classes and weekend batches. Students are assured of placement assistance. If you look forward to joining the institute please pay a visit for further details.
Address: Nirala Nagar, Lucknow.
8. Estrella Infotech Pvt Ltd:
A well-known company providing Digital Marketing Services as well as SEO training in Lucknow. It imparts knowledge with market-driven experience. Their IT outsourcing services as well as franchise building are an add-on point for the students to learn with real-life experience.
Address: Aliganj, Lucknow.
9. BiliB Academy
With a guaranteed internship program, BiliB Academy offers a comprehensive Digital Marketing Course which provides SEO training in Lucknow. Their mission is to multiply the digitally educated population to cater to the IT industry's needs globally.
BiliB Academy researches the required skills of the corporate sector as well as the government sector and trains their students accordingly. SEO is an integral part of their Digital Marketing Course. It's a 4-month course with 10 industry-based projects, weekly assignments, and one-to-one placement mentoring. For further information, you can connect with them in person.
Address: Gomtinagar, Lucknow.
10. Mojo Technologies:
Mojo Technologies is a Digital Marketing Service Provider Company and also provides SEO training in Lucknow. They provide extensive knowledge to their students. The institute is committed to imparting SEO training from scratch. It ensures to teach the latest and advanced tools and techniques to their students.
The crash course is of 12 days whereas the Advance SEO course is of 2.5 months. They also specialize in Google Adwords, Display Ads, PPC, Digital Marketing, Graphic Designing, etc. Mojo Technologies also offers practical sessions so that their students can stand out in the market.
Address: Opp. Christian Degree College, Golaganj, Lucknow.
Recommended Read: GST Certification Courses in Lucknow
11. DigiPense Web Solutions:
DigiPense Web Solutions talks about inculcating the required skills with in-depth training in Digital Marketing to their students. If you are looking forward to joining an SEO training in Lucknow then DigiPense Web Solutions is also a 5 Star rated institute. They provide Search Engine Optimization courses along with other well-known Digital Marketing Courses.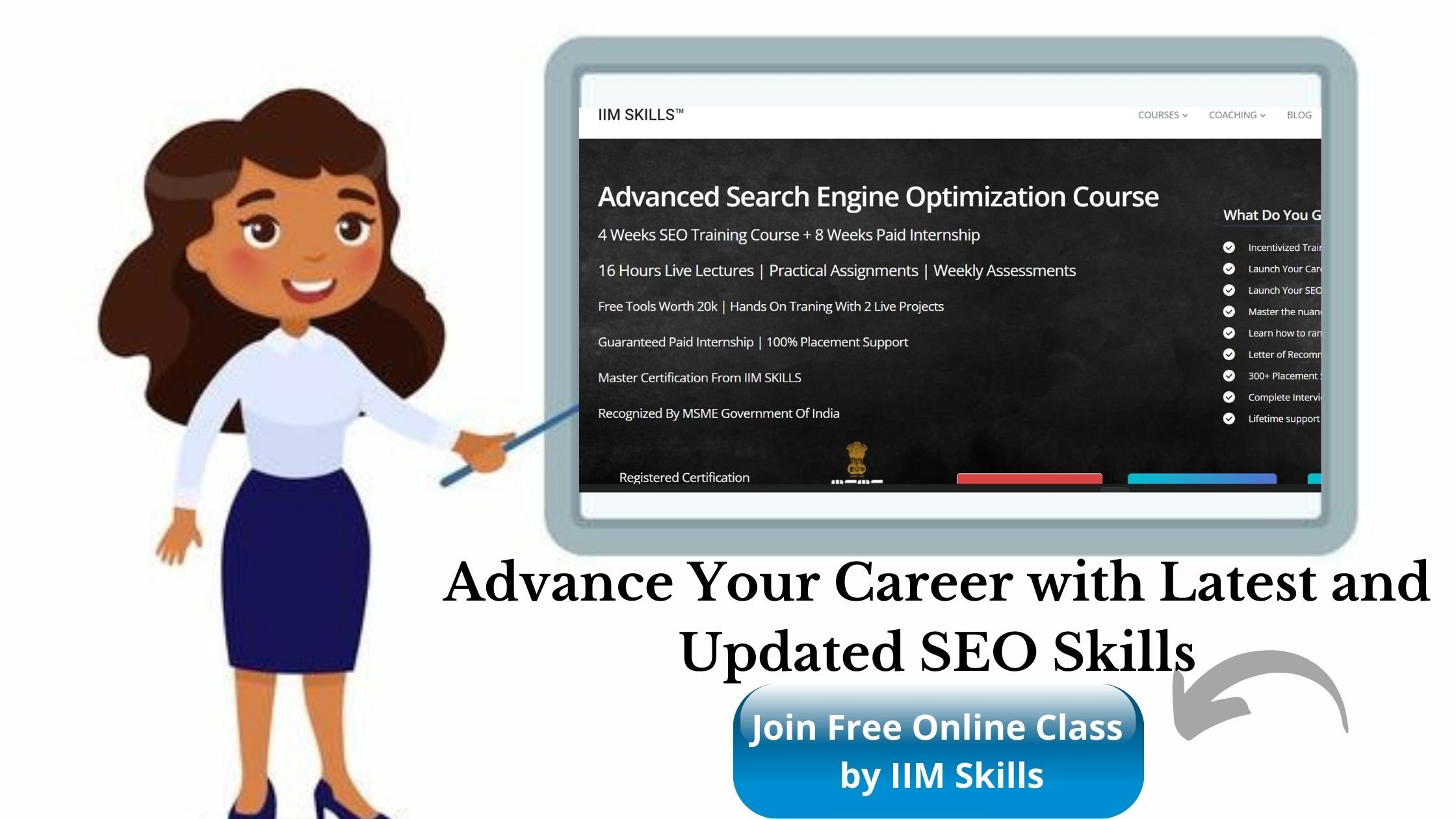 Address: Indira Nagar, Lucknow.
12. Rank Up India:
Rank Up India is owned by Mr. Shashikant Srivastava in Aliganj, Lucknow. The institute provides Digital Marketing training as well as placement opportunities to their students. Their course comprises 3 months Digital Marketing Course, 6 months Digital Marketing Course, and a 1-year Digital Marketing Course with expertise in Search Engine Optimization and Social Media Marketing.
The 3-month course does not offer an internship program, it is included in 6 months and one-year Courses. Their website assures that they focus on teaching SEO as it is the most demanding arena in the digital world. For further details please contact the institute in person.
Address: Purania, Aliganj, Lucknow.
13. Slidescope Industrial Training
Towards the end of our long list of institutes of SEO courses, there are a few more left that is rated quite well on Google. Slide scope Industrial Training Institute has decades of experience in the field of the IT industry. The institute provides training to their students as well as various IT services to their clients.
The training is provided in various subjects such as Digital Courses, Business Management, Engineering, Computer Science, etc. They cover the topic of search engine optimization as an integrated part of the Digital Marketing Course. The courses are designed such that it becomes easy for their students to easily get a job in the market.
Address: Vikas Nagar, Lucknow.
14. Quick Xpert Infotech:
Quick Xpert Infotech conducts online SEO training for its students. Their SEO course curriculum is a part of a digital marketing training program. The digital marketer training program comprises SEO, SMM, SEM, Online Marketing Techniques, etc.
Their courses elevate from basic to advanced level. The trainers at Quick Xpert Infotech are highly trained and the fees are affordable. The institute has a dedicated placement team and guarantees 100% job opportunities to its students.
Recommended Read: SEO Courses in Agra
15. Promosys Technology Pvt Ltd:
With different branches in Lucknow, Promosys institute is one of the well-known training institutes. The institute provides Basic SEO courses, Advance SEO courses, Industrial SEO courses, etc. It imparts knowledge and technical skills required in the competitive digital market.
The course includes an internship and makes you market-oriented. Their trainers are highly trained and certified by Google. Many trainers have more than 8 years of experience in the field of SEO and digital marketing. Their programs are designed as per international standards, changing technologies, and future demands.
Apart from the course curriculum, the program also includes free website builder, free domain name, instant website setup, email account, cPanel, etc. Promosys institute provides online support to their students, career counseling, 100% job assistance, 1-year membership, etc.
Address:
1)Faizabad Road, Indira Nagar, Lucknow.
2)Hussainganj, Lucknow
16. Max Digital Academy
Master under the industry experts, learn search engine optimization with the latest tools and techniques. Max Digital Academy is offering SEO training at a discounted fee to its first 50 students. The 3 weeks Live Online Workshop will help you learn the skills required to rank your website on top of the search engine result page.
The course curriculum makes you a Pro in bringing organic traffic to your website, it helps you in lead generation, setting up of Google Search Console and Analytics and their maintenance, building backlinks, etc. The syllabus includes the basics of SEO, On-page SEO, Off-Page SEO, technical SEO, Google updates.
The list of free add ons includes a 3-day website building workshop, 10 days link building sessions, hacks to build and maintain SEO-friendly websites, practical knowledge of paid tools, etc.
Address: Alambagh, Lucknow.
17. Kraftshala:
Krafshala comes under one of the innovative training institutes. The Marketing Launchpad is an innovative program designed by kraftshala. Digital Marketing course with specialization in Content and Social Media and Digital Media is a 20-week online training program, which includes 8 weeks of internship.
The interesting part of their program is Pay after getting a job. Kraftshala's Marketing Launchpad invests in potential graduates who are ready to go through a series of selection procedures and then give their best to land a 4.5 lakh job. The top industry professionals coach you in small groups to enhance your skills because you don't pay anything if you don't seize a job of rupees 4.5 lakhs.
The 20 weeks course comprises 12 weeks of training, 8 weeks of internship, and behavioral training. Some of their placement partners are mobstac, Performics, Coursera, SESA, Splash Learn, Tata cliq, CARAT, etc. Admission at Kraftshala is a 4 step process that includes application, screening test, SOP, and finally enrollment. Though their course fees are costly, their challenges are encouraging.
18. Digikosmo:
The last institute on our list is Digikosmo. Digikosmo is a Digital Marketing training institute. They teach you the most demanded tools and techniques to become job-ready. The trainers at Digi Kosmo are Google certified and teach you the latest trends in the IT industry. Their course curriculum includes 55 modules, more than 10 assignments, four-month live practical training, an internship with stipend, certification, etc.
FAQS
1. What is SEO?
SEO is Search Engine Optimization. It is a process used to get traffic to your website with authentic, quality, and related searched content on your websites. This helps your website rank at a higher position in the search results of search engines. Optimization of websites for search engines to find them easily with any specific keyword is Search Engine Optimization.
2. Is there any distinction between search engine optimization and Digital Marketing?
The difference between SEO and Digital Marketing is that SEO is just a tool used in Digital Digital Marketing is a vast subject and covers many topics such as SEO, SEM, PPC, Google Ads, Facebook Ads, Affiliate Marketing, Social Media Marketing, Web Analytics, etc. All these tools and techniques are used to convey the online presence of any business and are related to its sales and revenue. So, the conclusion is SEO is just a part of Digital Marketing.
3. What is the fee for SEO courses?
The fees for SEO training depend on different institutions and platforms. The fee varies according to the duration and course curriculum of SEO training. There are many online institutes providing SEO training for just $49 per month to $770 for a complete Course. Offline institutes in Lucknow charge different fees. Some courses are of 2 or 3 weeks and cost less whereas for complete SEO training with internship and placement guarantee the fees charged are higher.
4. Can I get a good job after completing SEO training?
SEO specialists are highly in demand these days. All thanks to our giant search engines such as Google, YouTube, Amazon, etc. Many businesses pay for pulling traffic to their website but SEO is a tool to pool generic traffic to any website. So, now the answer to your question of getting a good job after SEO training is a big yes. All you need is, to be focused, hardworking, and updated with the changing trends in SEO techniques as the digital world is too dynamic.
5. Who is eligible to join SEO training?
So the answer to this question is that there are no minimum eligibility requirements for joining the course. But anyone who is interested in SEO training needs to have analytical skills, can do research work, is passionate about writing, and could apply the learned tools and techniques of SEO in their content can apply for the course.
6. Are SEO certifications needed for a good job?
Though you can learn SEO for free and start earning, certification for any course makes your formal resume complete. The certificate is awarded after completing a course curriculum and practical assignment of any institute, paid or free. It means you have undergone a process and acquired knowledge, skills, and experience in that field. It also ensures that you know the guidelines, principles and also have recent industry trends. Hence, SEO certifications help you to claim yourself as an expert in that field.
Conclusion
Though the article seems a bit lengthy, we have tried to cover as many institutions for SEO training in Lucknow as possible. Some institutes offer classroom training as well as online training. While some are just online training institutes such as IIM Skills, Max Digital Academy, Kraftshala, etc. All the above-listed institutes are 5 stars rated and reviewed by their students on Google. So ultimately you can go through the list and make your decision of joining one of the most suited institutes as per your requirement. What makes us happy is making your search easy and time-saving, we hope this article will help you serve your purpose.