Top 15 Digital Marketing Courses in Jaipur With Placements
The emergence of Digital Marketing has proved to be a boon for all kinds of businesses that aim to advertise themselves cost-effectively. The Digital marketing courses in Jaipur aim to create efficient entrepreneurs.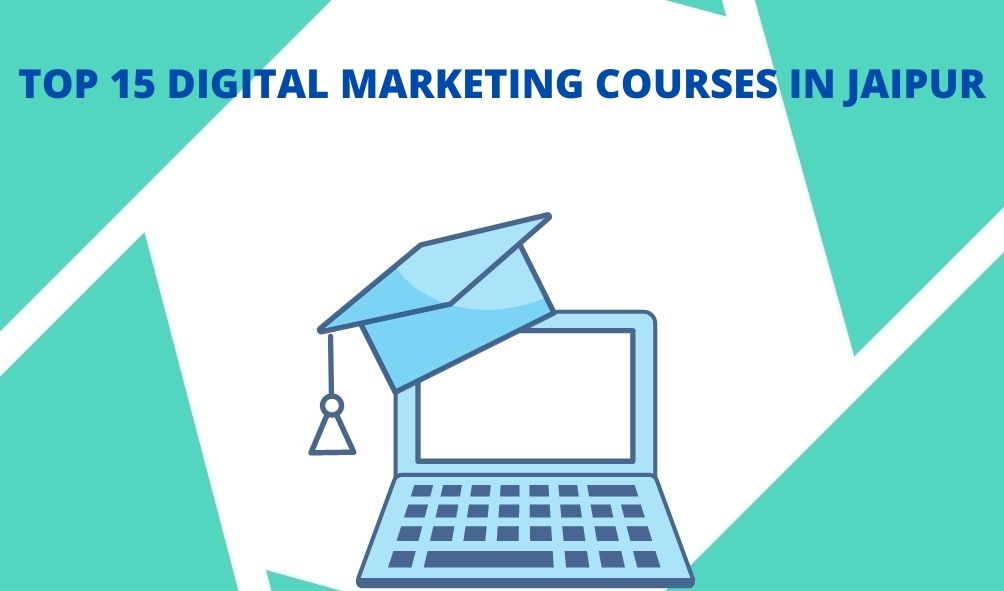 Digital marketing is a lucrative way to advertise deliverables. It's been predicted that the lockdown will lead to the growth of online businesses to about 7 trillion in the upcoming 2-3 years in India. This growth will lead to copious career opportunities for digital marketing professionals. The future in the field of digital marketing is bright in the whole world and Jaipur is no exception. Digital marketing professionals from Jaipur will most probably have a lavish life in the near future. So, Digital marketing courses in Jaipur are a great way to kickstart your career in this field.
What is Digital Marketing?
Digital Marketing refers to the method of endorsing products and services of different companies through digital means. The digital platforms which are usually used for advertisement are websites, social media platforms, search engines, e-mails, and other apps such as Amazon.
The scope of Digital marketing courses in Jaipur.
Digital marketing is a perfect and very fruitful career choice. Those interested in this profession can blindly follow the path of this field. The career choices are ample and the demand is more than enough. Digital marketing professionals are valuable assets for all kinds of businesses. They provide a cost-effective way to promote the products and services of a company. People are more than eager to purchase goods online and gain information about them, and that's where Digital marketing comes in handy. Today, one click is enough to get detailed information, review, or analysis of every product or service, so an organization must utilize digital marketing properly to create brand value and credibility amongst the consumers. Therefore, professionals from this field are in high demand.
Career options in Digital Marketing course:
Search Engine Optimization (SEO): SEO Executive, Strategist, Manager, Director.
Social Media Marketing (SMM): SMM Strategist, Manager, SMM consultant, Specialist.
Pay Per Click (PPC) Professional.
Web Developer.
Web Designer.
Search Engine Marketing (SEM): SEM Executive, Manager, Director
Digital Agency Account Manager
So here begins the list of the best Digital marketing courses in Jaipur. These courses ensure interactive learning for beginners who aspire to be professionals in this field. All of the institutes have their benefits so read carefully and select the one which suits you best.
Top 15 Digital Marketing Courses in Jaipur
IIM Skills is indeed the finest and Top-notch institute when it comes to digital marketing courses in Jaipur. They provide expert knowledge on various spheres such as SEO, social media marketing, search engine marketing, email marketing, etc. The digital marketing course by IIM Skills covers all the focal points of digital marketing.
Course Name: Digital Marketing Course
Rating: 4.9/5
Price: INR 34900+18% GST
Course Duration: 5 Months
Curriculum and modules:
Digital marketing introduction.
Web Development at WordPress: 2 Modules
Search Engine Optimisation: 4 Modules
Search Engine Marketing: 4 Modules
Email Marketing: 4 Modules
Inbound Marketing: 3 Modules
Social Media Marketing: 6 Modules
Integrated Digital Marketing Strategy: 1 Module
Web Analytics: 4 Modules
Online Reputation Management: 3 Modules
Content Writing and Advanced Blogging: 3 Modules
Media Buying and Planning: 1 Module
Affiliate Marketing: 1 Module
Video Marketing on Youtube: 1 Module
Marketing Automation: 1 Module
Digital Infographics resume Creation: 1 Module
Key Highlights:
Live and interactive training for 180 hours. More than 15 live projects and more than 10 case studies to provide exposure to digital marketing.
You'll get to enjoy 3 months of free internship after the course completion. This will help you to gain experience and to set foot in this field.
Placement support is provided. IIM Skills have more than 300 place partners.
The opportunity to write a blog for the Times of India.
Certification of completion. IIM Skills prepares you for 13 other certifications And provides a Letter Of Recommendation.
Candidates get a chance to do a live video with Affiliate Marketing and set up their own YouTube channel.
Opportunity to post a podcast on Spotify, Apple, or Google.
Certifications And Examinations:
Google: 8 Exams, 8 Certifications
HubSpot: 3 Exams, 3 Certifications
Facebook: 1 Exam, 1 Certification
IIM Skills: No Exam, 1 Certification
With IIM Skills, the candidates go through 40 Modules and gain experience through internships which turns them into professional digital marketers, and they become capable of opening their agency. You also get to work with tools worth more than 79000+.
You can opt for either Weekend Classes or Weekday Classes. Session recordings are made available through LMS in case one misses a lecture. LMS access is available for a lifetime, and the candidates can reach out to the IIM Skills Experts to get guidance. IIM Skills, without a doubt, is the best option for acquiring the skill of Digital Marketing.
Trusted Brand Partners of IIM Skills
Reviews and Testimonials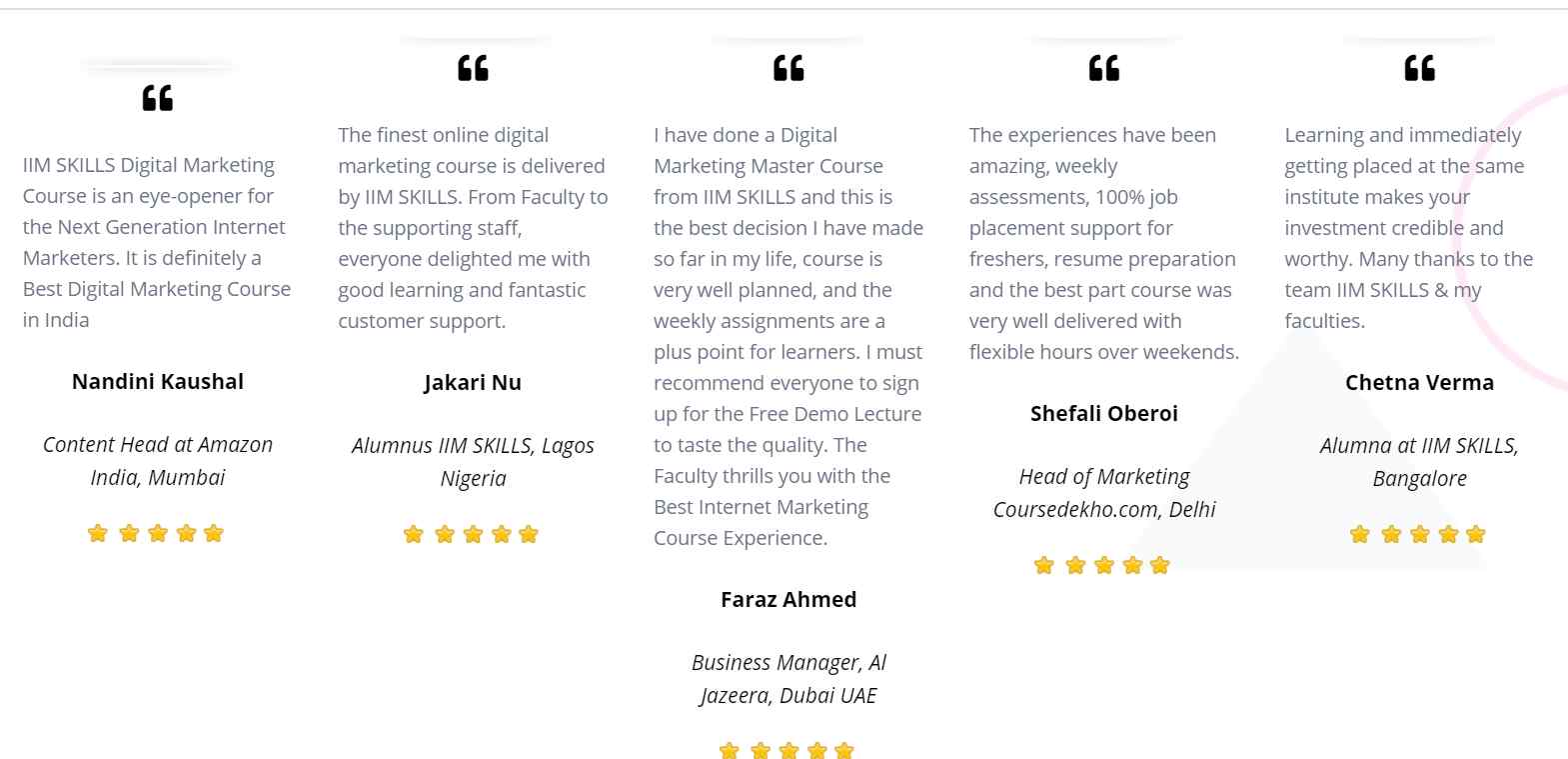 Also, check out the 8 Best Digital Marketing Courses in Lucknow
2.    Simplilearn
Simplilearn provides one of the finest Digital marketing courses in Jaipur. They provide intensive learning through more than 200 hours of live online classes led by experts. In addition, Simplilearn claims to create Digital Marketing specialists through this course.
Course Name: Digital Marketing Specialist Course
Rating: 4.8/5
Price: INR 59999
Course Duration: 3 Months
Curriculum:
Course 1: Search Engine Optimization, PPC, Content Marketing, Digital Analytics
Course 2: Social Media, Mobile Marketing, Digital Strategy
Course 3: Advanced Web Analytics
Course 4: Advanced Search Engine Optimization
Course 5: Advanced PPC learning Program
Course 6: Facebook Blueprint Exam Voucher (Social Media)
Course 7: Case Studies from Harvard Business Publishing
Key Highlights:
Learn through more than 200 hours of live classes to gain in-depth knowledge of this field.
Project is provided for more than 45 hours, including case studies which give you exposure to the working Digital Marketing.
You get Facebook Blueprint Exam Voucher which is worth USD 150
Learn using 30 different marketing tools.
Simulations of Mimic Pro are made available to the candidates.
Training for Certifications:
Hootsuite
Google Ads and Analytics
HubSpot
Facebook Blueprint
Masters Certificate for each course you complete.
Simplilearn provides excellent client support and will guide you in the right direction. You will attain the ability to execute multi-channel campaigns. Simplilearn is a good choice to gain basic knowledge of this field.
Dig into the Top Digital Marketing Courses in Chennai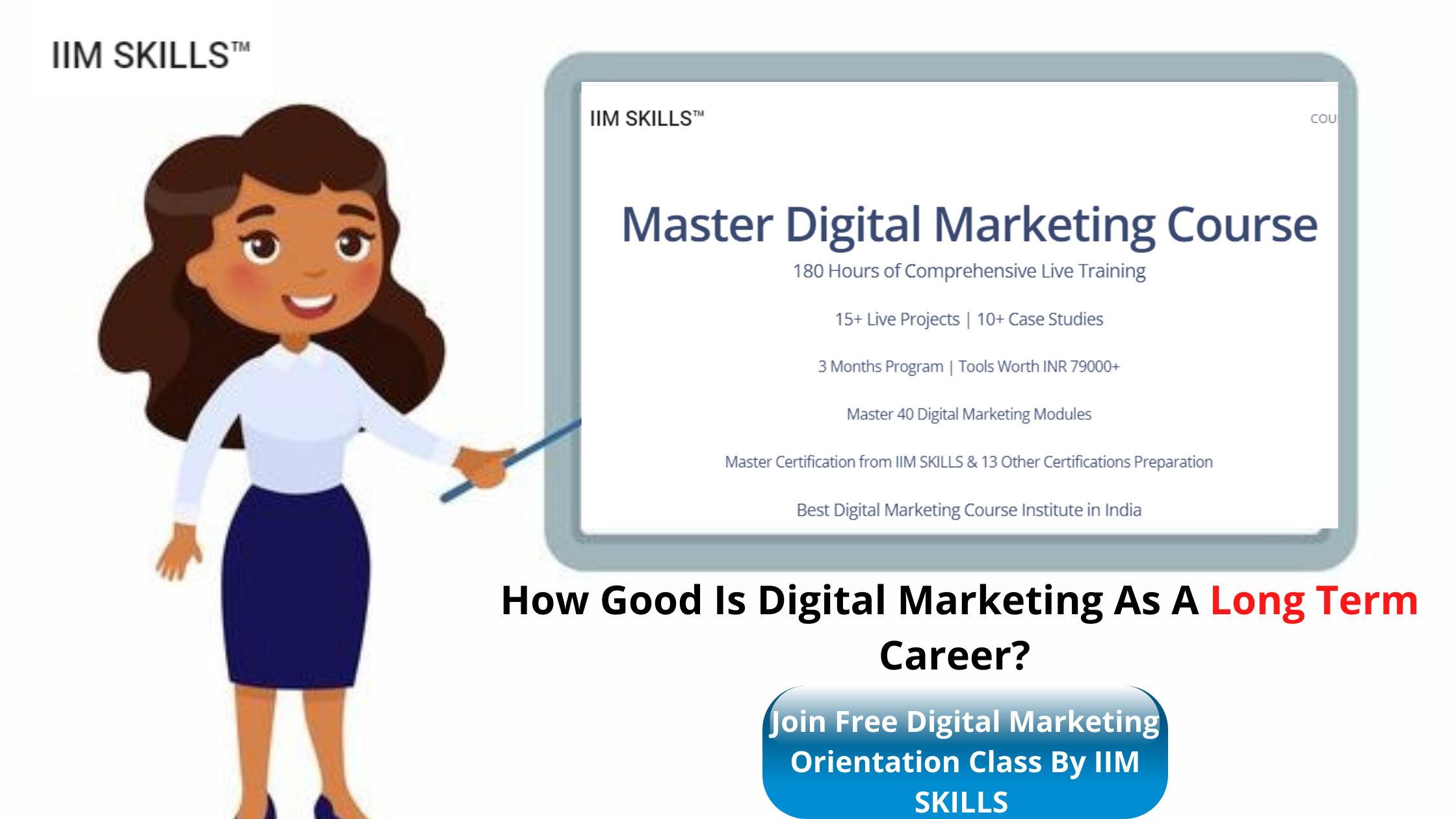 3.    Quibus Trainings
Quibus Trainings is a well-known institute when it comes to digital marketing courses in Jaipur. They provide 100% job assistance. They prepare you to be job-ready and to promote your business.
Course Name: Digital Marketing Mastery Course.
Rating: 4.8/5
Price: INR 35000
Course Duration: 4 Months
Curriculum and Modules:
Understanding Digital Marketing
Management of Domain and Hosting
WordPress
Learning Canva
Quora Marketing
Google local guide
Search Engine Optimization
Facebook, Instagram Marketing
LP design
Google Search Console, Google Analytics
Google My Business
Google Ads
Google App Marketing
Google ReMarketing
Google Audience Management
Google Tag Manager
Email Marketing
Blogging
Affiliate Marketing
Digital Marketing Strategy Plan
Key Highlights:
Classes provided face to face.
Learn from the experts and professionals only.
100% practical knowledge and learning is imparted.
Everyday Assignments and projects are assigned to ensure proper learning and experience.
Doubt Sessions are organized, and candidates are provided individual attention.
Backup videos are provided if one needs to refer to the session again or missed a session.
Internship opportunities are available.
Placement assistance is granted.
Training for Certification:
Google Certifications
Google Ads
Facebook Blueprint
Email Marketing
Content Marketing
Search Engine Optimization
With Ouibus, you can not only achieve your aims, but you can also promote your business, enhance your profile, and can shape your career according to your desire. Moreover, the placement assistance is wonderful and you can be sure to get desired results from this course.
You may want to go through the Top 12 Digital Marketing Courses in Bhopal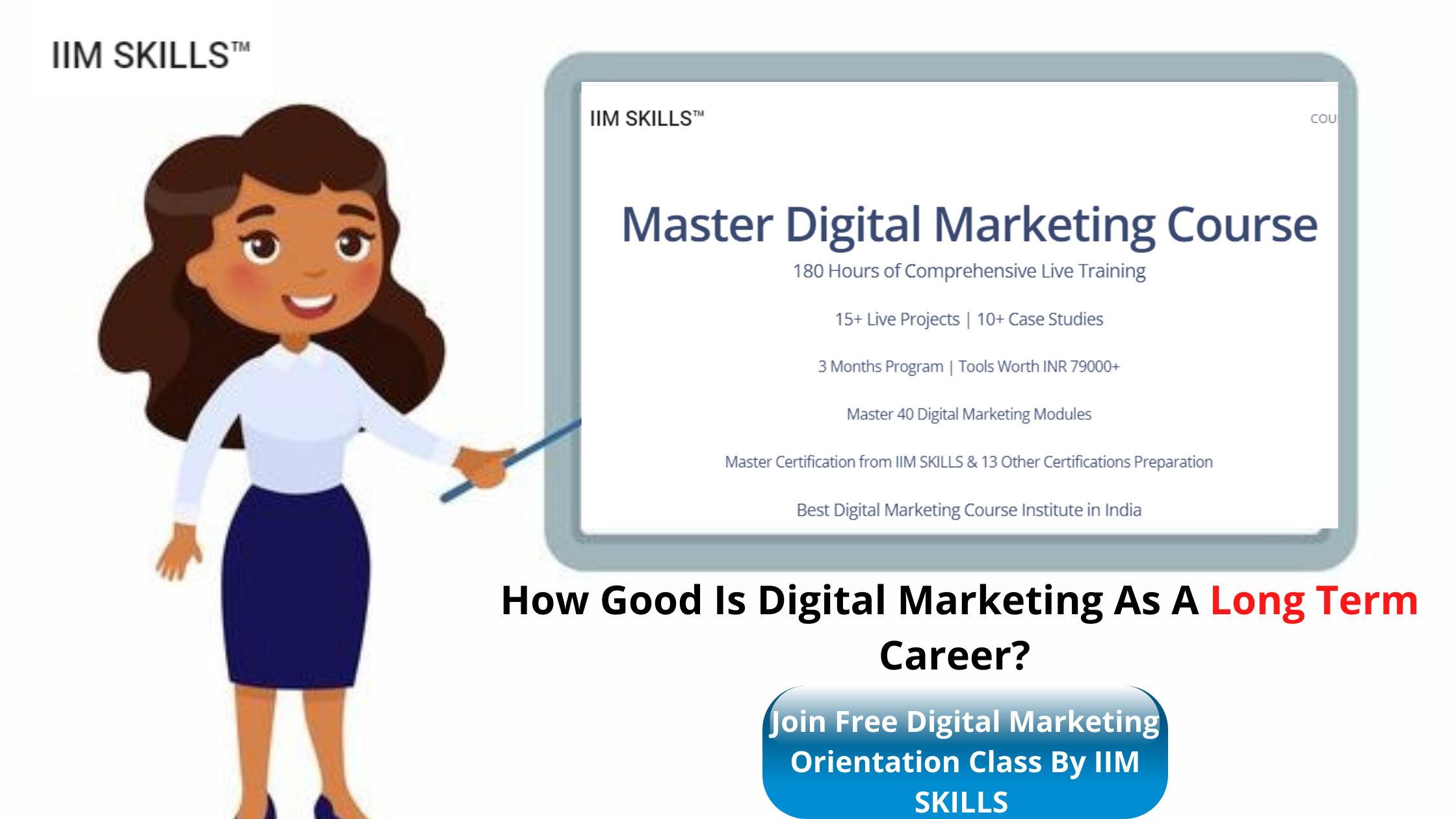 4.    Tecida Training Digital Marketing Institute Jaipur
Tecida has a high success rate and has successfully trained 5000+ students. They assist you in launching your business and in finding the career which is meant for you. Professionals and skilled teachers conduct the classes.
Course Name: Digital Marketing Course
Rating: 4.9/5
Price: INR 25000
Course Duration: 3 Months
Curriculum:
Search Engine Optimization
Google Ads and Analytics
Social Media Marketing
WordPress Training
Email Marketing
Content Marketing
Digital Product Creation
Sales Funnel Training
Personal Branding
Affiliate Marketing
E-Com Dropshipping
Video Marketing
Key Highlights:
The faculty is highly experienced.
Placement assistance is provided to all candidates, and they ensure placement in well-reputed organizations.
They provide a variety of online tutorials throughout life with any extra charges.
They guide you to clear out any doubts regarding all kinds of projects even after the course completion.
Training for Certifications:
Google Adwords
Google Analytics
HubSpot Certification
Certification from the Institute
Tecida aims to help 10000 businesses to grow. They have helped more than 2 small businesses to reach $25000 in about 2 months. Also, they have successfully helped more than 10 clients to launch their online courses.
5.    Edusolutions Institute of Internet Marketing
The faculty has more than 8 years of experience and is google certified. You get 150+ hours of learning. They go through all the nitty-gritty of this field to ensure the best learning experience. It is one of the worthiest Digital marketing courses in Jaipur and has successfully attained its position in the list of top five Digital marketing course providers.
Course Name: Certified Internet Marketing Professional Program
Rating: 5/5
Price: Certified Internet Marketing Professional, INR 24000; E-Business Start-Up Program, INR 27000
Course Duration: 3 Months
Curriculum:
Local Search Engine Optimization
Organic Search Engine Optimization
SEM, PPC
Social Media Optimization (SMO)
Social Media Management
Blogging
Email Marketing
Web Development
HubSpot
Remarketing
Google Analytics
Ad sense
Banner Ad
Referral Marketing
Affiliate Marketing
Freelancing
E-Commerce
E-Business
Web Speed/Security
ORM
Mobile Marketing
Google Products and Certification
Key Highlights:
Get coaching from experts.
Acquire the ability to get a job or freelance.
Launch your career.
Set up your business.
You'll get free software.
Learn Web Development and Web Management.
Polish your soft skills.
You'll have access to a client website for practice.
If you apply for EBSP then you get more features such as:
Get an E-Business Web Portal.
Learn E-Business skills.
Classes dedicated to Start-up Business.
Corporate Communication skills.
Assistance in starting up your business.
Training for Certifications:
Google Analytics
Bing Ads Accredited Professional
Google Adwords
Certification in Social Media
HubSpot
With this institute, you can learn all about soft skills and gain experience by working on client websites to increase your knowledge and learn a variety of strategies.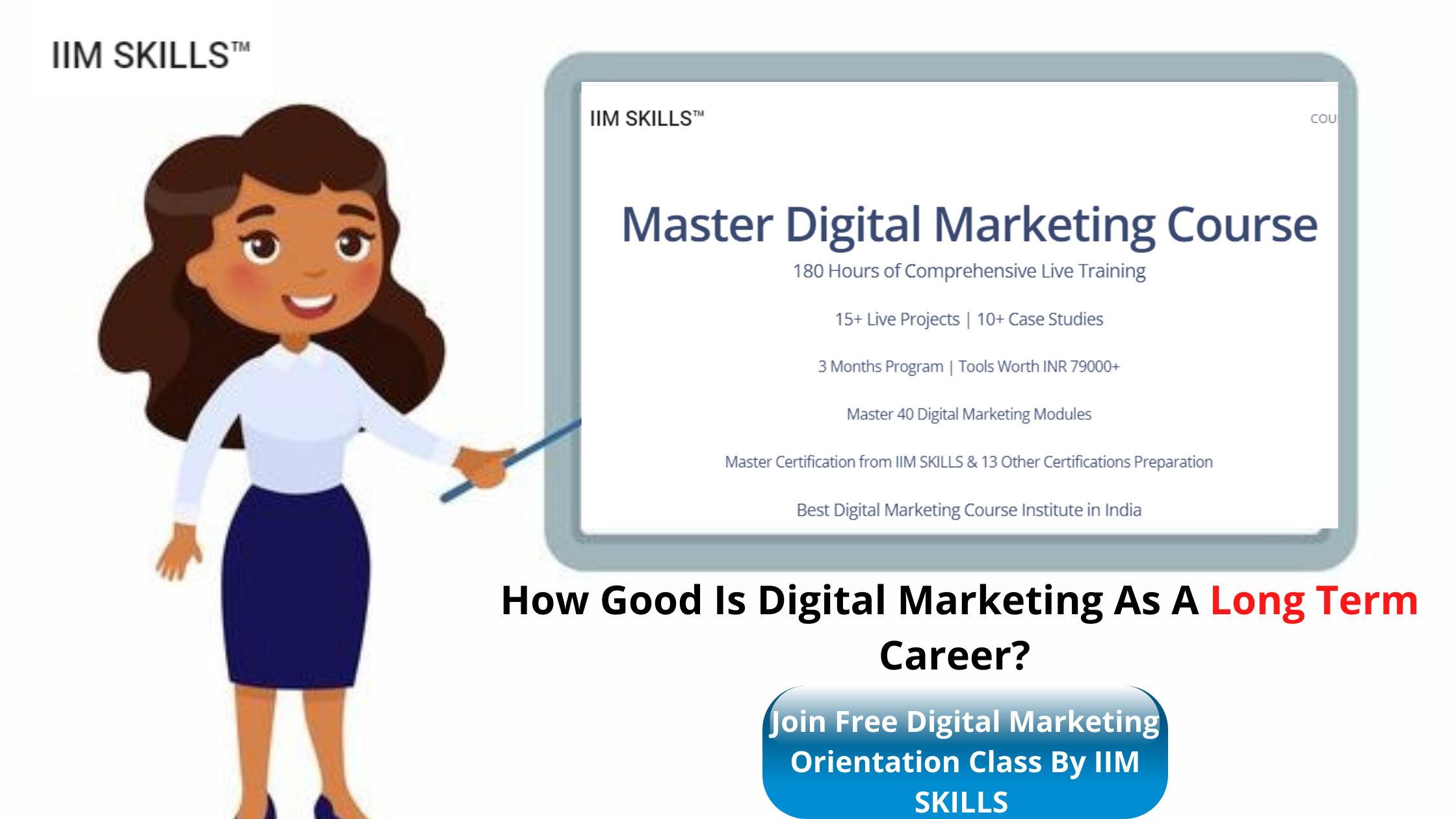 6.    Digital Marketing Institute Jaipur
DMI provides in-depth knowledge through 90 sessions to train you in the best way possible. The modules are created by expert faculty and ensure interactive teaching and learning experience.
Course Name: Digital Marketing Course
Rating: 5/5
Price: Rs 25000
Course Duration: 4 Months
Curriculum:
Introduction to the field of Digital marketing
Website planning and its structure
Keyword Research
Search Engine Optimization
Search Console Tools
Google Analytics
Google Algorithm
Social Media Marketing
YouTube Marketing
Local Business Listing
Google Adsense
Google Adwords
Freelancing
Email Marketing
Affiliate Marketing
E-commerce Marketing
Online Reputation Management
Key Highlights:
Learn a variety of domains with the help of Qualified trainers.
They impart practical knowledge to make you job-ready.
Certifications in over 13 modules.
Get placement assistance.
Get creative and sharpen your skills and strategies.
Training for Certifications:
Backlink Management Exam
SEMrush SEO Toolkit Exam
SEMrush for Digital Agencies Certification
SEMrush Social Media Toolkit Exam
Mobile, International, and Local SEO Test
Local SEO Exam
Content Marketing Fundamentals Exam
Advanced Google Analytics
DMI is a reputed institution in Jaipur when it comes to Advanced Digital Marketing courses. So one can enroll without a second thought.
7.    Jaipur School of Digital Marketing
It is a fine choice when considering Digital marketing courses in Jaipur. The trainers are highly experienced and have worked for well-known organizations.
Course Name: Advanced Digital Marketing Course
Rating: 5/5
Price: INR 25000
Course Duration: 16 days (5 days of sessions per week)
Curriculum:
Marketing Fundamentals
Search Engine Optimization On-Page
Search Engine Optimization Off-Page
Website Planning
Shopify
YouTube
Canva
Affiliate Marketing
Freelancing
Marketing Research
Woo Commerce
Dropshipping
Google Ads
Email
Instagram
How to acquire the Project and clients
Content Writing
Digital Marketing Basics
Portfolio by WordPress
LinkedIn
Facebook
Online Reputation Management
Copywriting
Blogging
Local SEO
Google Analytics
Adsense
SMO
Key Highlights:
Complimentary Hosting and Domain for practice work.
Session Backups in case the students miss a particular module.
A class consists of 10 students to ensure individual attention on each student.
Doubts are cleared.
Provides more than 30 updated modules for proper education in each sphere of digital marketing.
More than 70 hours of the live class and 40 hours of videos.
Master and work with 20+ industry tools.
Training of Resume building.
Learn how to crack the interviews.
By enrolling in this course, you can enjoy a lifetime of access which will enable you to attend any kind of workshop even after completing this course. Weekday classes are available, and evening sessions are also available. So, you can enroll according to the time which suits you best. Learn all the essential aspects of Digital Marketing with JSDM.
Frequently Asked Questions:
1.What are Digital Marketing courses?
Digital Marketing is the skill of advertising products or services of an organization on online platforms. Therefore, Digital Marketing courses pose the agenda to impart these skills amongst interested individuals.
2. How much do Digital Marketing courses cost?
The price of a course depends on the institution, duration, level of advancement, and certain such aspects. But usually, an in-depth 3-to-4-month course will cost you approximately between INR 25000 to 35000.
3. Are there any pre-requisite to enroll in Digital marketing courses in Jaipur?
No, for the Digital marketing courses in Jaipur mentioned above, there are no eligibility criteria. You just need to be a graduate of high school (12th class).
4. What is the minimum income of a digital marketing professional?
Digital marketing provides a handsome sum of money to both freelancers or those who work under an organization. However, the salary of a digital marketing professional, just like any other job, depends on the person's experience, qualities, strengths, skills, and post in the organization. A fresher can earn between 15k to 25k, while after gaining experience and becoming an expert, it can reach up to 1 lakh.
5. What is the scope of digital marketing courses in Jaipur?
It's as bright as it gets. You can make a fortune by acquiring this skill. Every organization is running online, and Digital marketing professionals are the only ones who can pave a smooth way for these organizations on the virtual platforms.
Signing Off
So here you have the list of the most coveted and worthiest Digital marketing courses in Jaipur. All of these courses have a variety of advantages and are taught by excellent faculty. They provide as much knowledge as they can in a short period. So, you can blindly trust these courses to help you expertise this skill.
In the end, it is up to you whether you are ready to work hard for this field or not. This field is fruitful and an amazing choice. So, strap up and tighten your seatbelts because you will have to give your best and collect as much information and strategy ideas as you can. So, get ready and enroll now to become the best digital marketing professional.